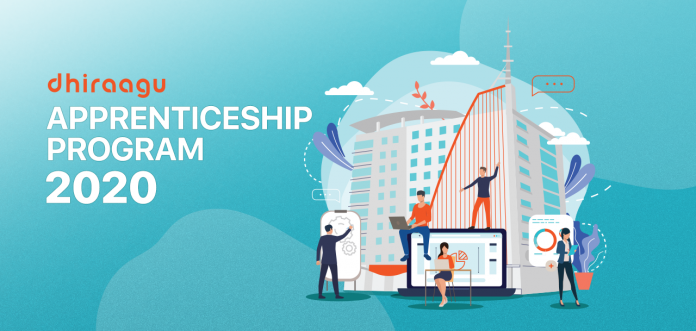 Dhiraagu commences interviews for "Dhiraagu Apprenticeship Program" 2020 today. The program is the first corporate apprenticeship programs which was introduced in the Maldives.
Dhiraagu Apprenticeship Program is one of the key CSR initiatives conducted by Dhiraagu to empower youth. The objective of this program is to develop youth, provide much needed experience and familiarize them with the corporate working environment. 
The opportunity to participate in this program will be open in Male', and in all Regional Operation Centres of Dhiraagu. Maldivian youth between the age of 18-30, with an A 'level qualification and above who have not been employed in a full-time job will be eligible to participate in this program. Walk-in interviews for interested candidates will be held at Dhiraagu Head office and other Regional Operation Centres between 2-5pm on 7 January 2020.

The program will allow participants to gain experience and training in various fields in Dhiraagu such as; Marketing, Administration, Procurement and Property Management, Human Resources, Finance, Networks and Customer Solutions.
Since 2009, over 200 successful graduates have completed the program and are serving in high ranked posts in Dhiraagu and in other various corporate entities. Through this program Dhiraagu strives to enrich the lives of the future generations.