In line with Dhiraagu's aim to develop its digital services throughout the Maldives, Dhiraagu High-speed fibre broadband internet and Dhiraagu TV have been officially launched in H.A. Hoarafushi and H.Dh. Hanimaadhoo.
Dhiraagu has been working to provide Fibre broadband services throughout the Maldives at a fast pace. Since 2016 to this date, 70% of the Maldivian population currently has access to Dhiraagu High-speed Fiber internet services including Male', Vilimale', Hulhumale' and 51 other islands.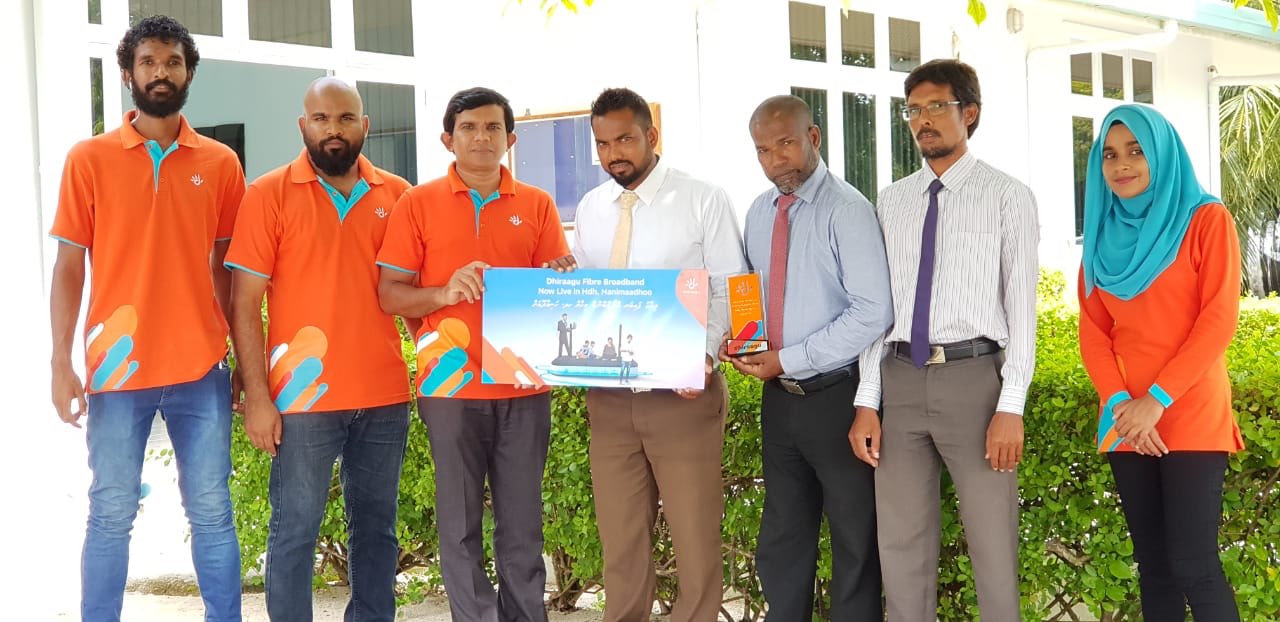 Dhiraagu also held a promotion till November end which offered a free connection of Fibre broadband while a monthly 25% discount was applicable for the first 3 months on any fibre broadband connection. 
Fibre Broadband is the latest technology used in broadband services in the Maldives. Dhiraagu Fibre broadband currently includes a package which provides the fastest internet speed reaching 100mbps while also having the biggest allowance of 1TB.
Dhiraagu TV is the most widely provided IPTV service in the Maldives where Dhiraagu TV can be easily operated through the Fibre broadband services launched in H.A. Hoarafushi and H.Dh. Hanimaadhoo. Hence, the homes and businesses in both of the islands have complete access to Dhiraagu digital services.
Dhiraagu has always been providing services to offer more convenience to its customers. Therefore, with the latest technology and innovations, the company aims to provide its customers with better experiences.