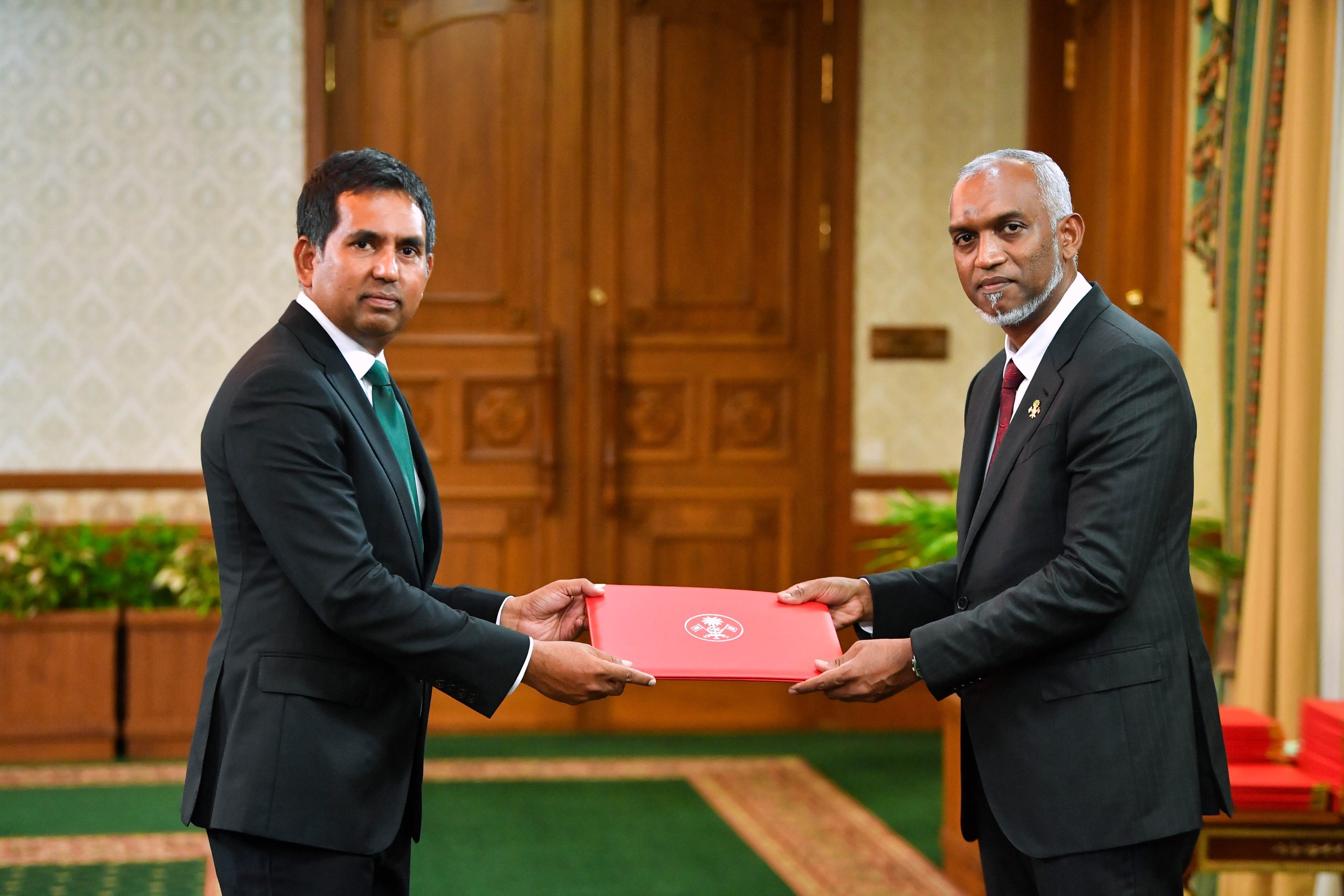 Mohamed Saeed, Minister of Economic Affairs and Co-Chairman of the Visitor Economic Council, has declared that the government's objective is to augment the Maldives' existing revenue from tourism to USD 6 billion.
Saeed stated that while tourism remains the primary economic sector of the Maldives, President Muizzu intends to introduce and attract additional related industries. Saeed stated that numerous ministries have enacted policies to diversify the economy's sector away from tourism and away from a singular focus.
Minister Saeed stated today at a press conference conducted at the President's Office that the Visitor Economy Council will have a long-term, medium-term, and short-term perspective. "We will try to boost the tourism sector in the country by sending the targets born out of these efforts to ministries and institutions," Saeed added.
The tourism industry contributes approximately USD 4.5 billion to the country's GDP of USD 6 billion, according to him. "Then there is a very short-range target for the President, which is to increase the above 4.5 billion and increase tourism revenue to USD 6 billion," Minister Saeed explained.
"This is due to the fact that the existing total GDP ceiling exclusively pertains to the tourism industry," Saeed stated that several nations have achieved success through the establishment of visitor economy councils.
"Two things are accomplished," Saeed stated. Thus, while travellers have access to activities that meet global standards, Maldivians have the opportunity to receive high-quality services at reasonable costs. Concurrently, the primary aim was to establish a developed nation with a sustainable cash flow through the generation of conflicting income, according to him.