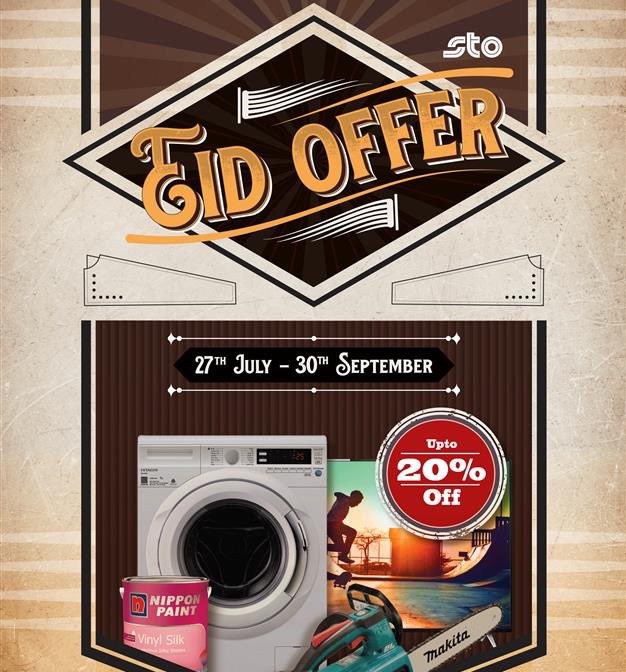 STO Home Improvement has introduced grand Eid offers, offering customers the opportunity to enjoy great savings. Customers can Visit eSTOre (https://sto.mv/) and buy online safely along with free delivery to their doorstep.
The Eid Offers are available on various electronic products in the online store. This includes the Hitachi Refrigerator R-H200PG7, which had an initial price of MVR 6400, now sold for MVR 5633. Get the product in brilliant silver, brilliant black and pure white. The Hitachi Refrigerator size 6 ft 2 inch, in colours gradient grey, glass black and glass silver, is available for MVR 9593.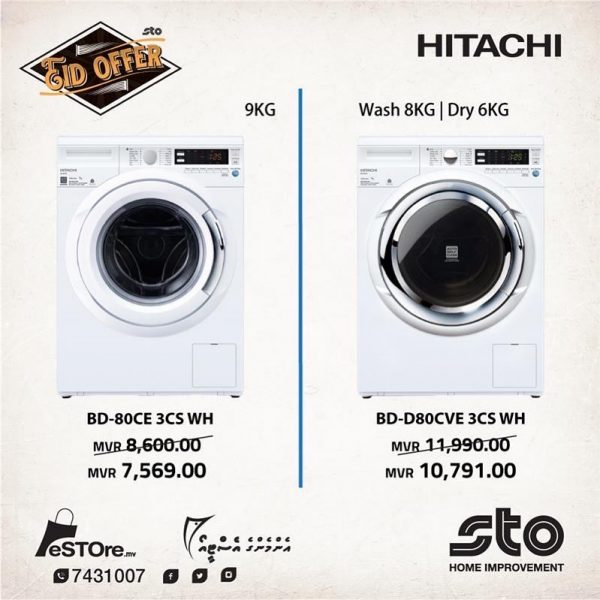 Over 25 washing machines at the outlet are on sale. While the Hitachi Auto Washing Machine weighing 8kg is sold for MVR 6075 at a discount of 8%, the Hitachi Front Load Washing Machine BD-90XAV-WH is available for MVR 14402 at a discount of 12%.
Other products on sale include a wide range of Televisions, Hitachi gas cookers, Nippon Paint Quick Dry, Hitachi Shower Heaters and many more.
Established in 1995, STO Home Improvement sells and promotes paints, power tools, office furniture and cooling systems for office and homes. STO Home Improvement also sells DAP (Domestic Appliances and Personnel Care) items such as juicers, cookers, refrigerators, washers, shavers, etc.