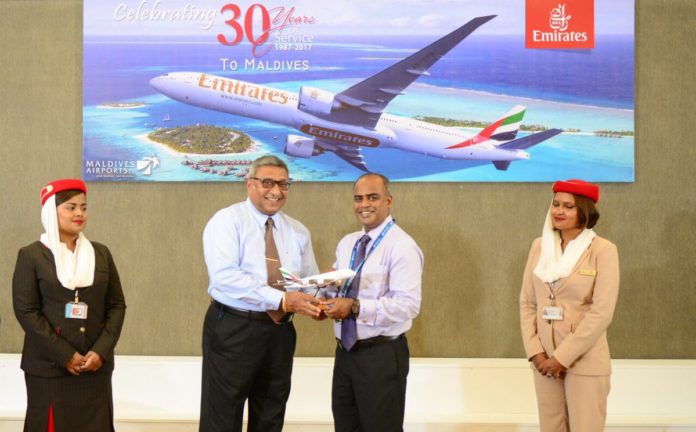 Emirates celebrated 30 years of operation to the Maldives on Wednesday 24th May 2017. Speaking at the ceremony to mark the huge milestone for Emirates at Velana International Airport (VIA), Managing director of Maldives Airports Company Limited (MACL) Adil Moosa highlighted the benefits and progress brought to the Maldivian tourism sector by the services of Emirates.
Speaking at the ceremony, District Manager of Emirates revealed that they are proud to be one of the largest airlines operating to the Maldives and they do hope to further expand their services to the country.
Emirates marked their 30th anniversary having started operations to the Maldives in 1987 with just two flights a week using a B727 airliner. Emirates has expanded their operation to four flights daily to VIA using a modern 300 seater B300-777ER airliner.