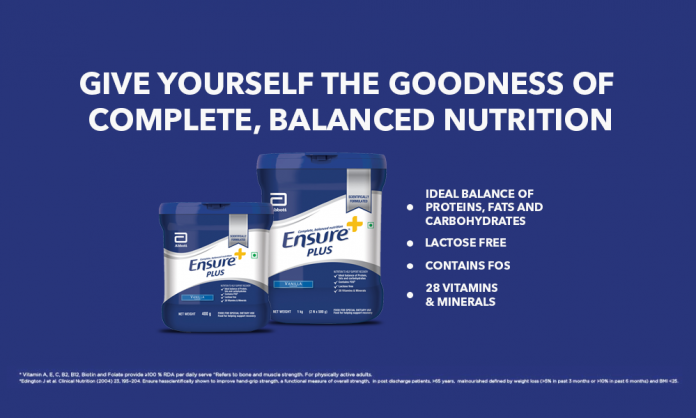 After 40, the physiology of both men and women undergo changes that demand that they take special care of their nutrition needs. Post the age of 40 the body starts to lose muscle mass faster as well. At this stage, there is a need to consume nutrient-rich foods that provide the body with vital nourishment. Creating a proper nutrition plan goes a long way in maintaining an active lifestyle and living life non-stop!
Moreover, adults over 40 are likely to suffer from lifestyle ailments including high blood pressure, diabetes and high cholesterol which may be prevented or appropriately managed with healthy lifestyle changes including balanced nutrition and physical activity.
Therefore, paying special attention to your nutritional needs is essential for you to stay fit, active and stress-free after 40.
When you follow a balanced diet, which includes intake of protein, carbohydrates, fats and micronutrients in an optimal range, you lower the risk of nutritional deficiencies and associated chronic diseases as you age.
After 40, Ensure® can be the perfect partner supplementing your diet and workout goals. It provides your body with 32 nutrients: including protein, calcium & Vitamin D. The Nutri-strength complex in Ensure® helps manage the bone density and reducing the risk of osteoporosis.
The balanced macronutrients in Ensure® are instrumental in supporting optimum utilization of protein within the body which helps maintain muscle mass. Also, Ensure® has Vitamins A, C, E, Folic Acid, Iron, Zinc, Selenium and Manganese which help boost your immunity.
Available from all outlets of Life Support. Call +9603334646 or mail at sales@lifesupport.mv.