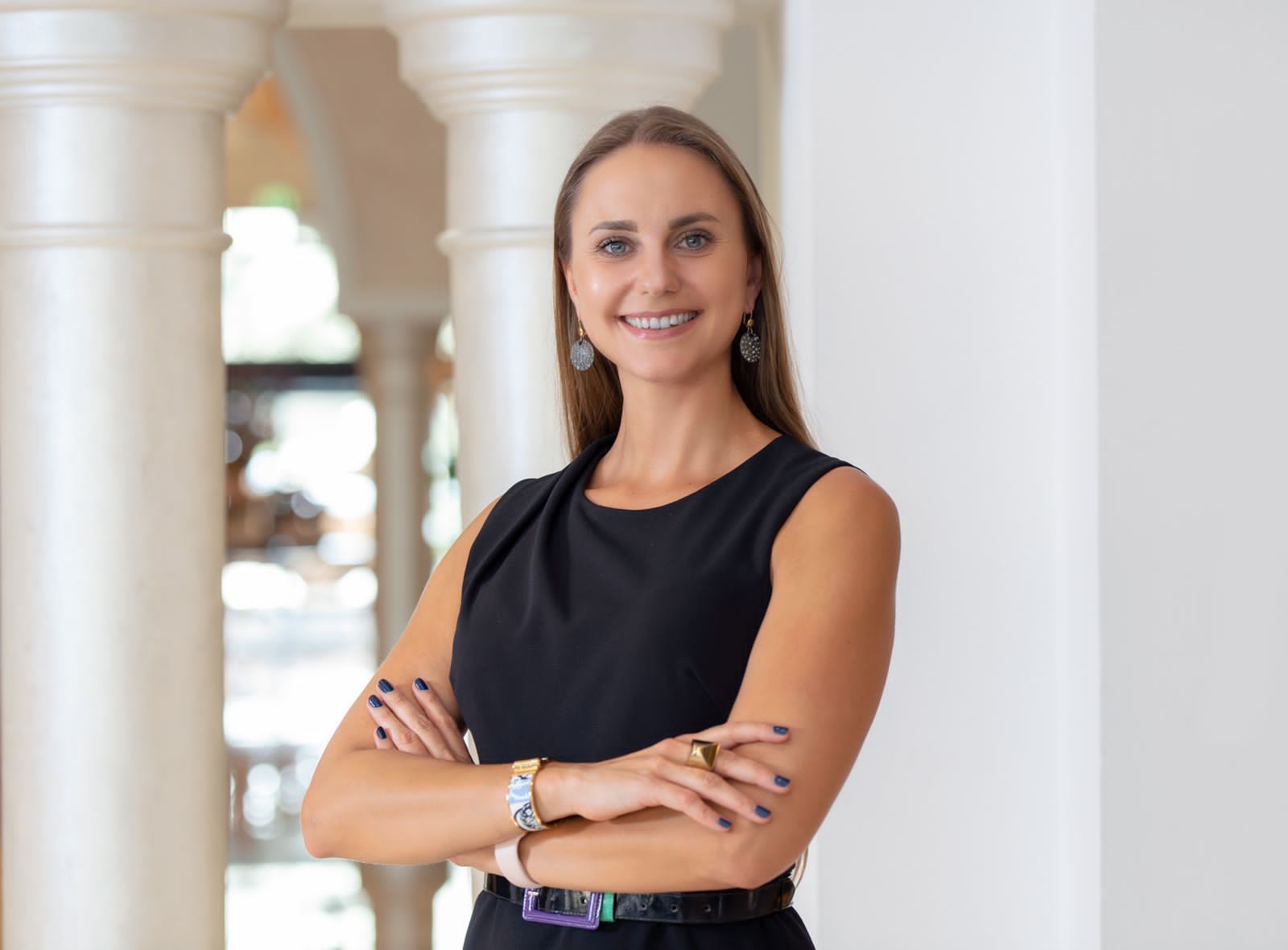 Fairmont Maldives, Sirru Fen Fushi has announced the appointment of Valentina Sobeshchuk as the resort's new Director of Sales & Marketing. Having worked in the Sales and Marketing departments of some of the world's most iconic hotels and brands, Valentina brings with her a strong foundation of dynamic and result-driven hospitality experience with a deep understanding of the luxury market and the UHNW clientele. Based in Dubai, Valentina will lead the resort's global sales and marketing efforts, forge relationships with both new and existing luxury tour operators, create and implement a strategic sales plan, guide the Sales and Marketing Team and identify new business opportunities. 
Valentina brings over 12 years of sales and marketing experience from within the luxury hospitality industry and was most recently Director of Sales and Marketing at W Dubai – The Palm. Prior to joining the team at Fairmont Maldives, Sirru Fen Fushi, she worked in key management and director roles, leading the sales teams at groups such as Rixos Hotels UAE, Mövenpick, gaining a wealth of experience globally in the hospitality sphere. Always striving for excellence, she continues to build on her already vast skill set and will be graduating in April of 2024 from Middlesex University Dubai with an MBA in Finance.
In 2020, Sobeshchuk achieved Salesperson of the Year at the Hotelier Middle East Awards, following her success in the re-opening of Rixos Bab Al Bahr during pandemic; the property sold out one week prior to opening as a result of the campaigns devised by her and the team, which subsequently led to a huge spike in revenue and a 200% increase in sales from the local market. Over the course of 12 months, Valentina increased total revenue at her properties from US$16 million to $30 million and strives for this level of success at Fairmont Maldives, Sirru Fen Fushi.
Valentina Sobeshchuk says: 'I'm delighted to be joining the exceptionally talented team at Fairmont Maldives, Sirru Fen Fushi, and it couldn't be at a better time as the resort starts to prepare for an exciting festive period. I look forward to bringing my experience, determination, and passion to the resort, and leading the sales and marketing team towards a truly fruitful future'.
The new appointment comes at an exciting time for the resort, with the ministry of tourism in the Maldives reporting the country has received over 220,574 tourists in 2023 so far, a 31% increase compared to the same period in 2022*. New for this year, Fairmont Maldives invites guest to stay in the Beach Tented Villas, which provide a conscious castaway experience unique to the island and take part in workshops at the Sustainability Lab to turn waste into wonder. Guests of the resort have plenty to choose from, with 120 villas each boasting a private pool, four restaurants & bars, an interactive Kids Club, Art Studio, tennis courts, water sports and Fairmont Spa & fitness centre.
For further information visit: https://www.fairmont-maldives.com/