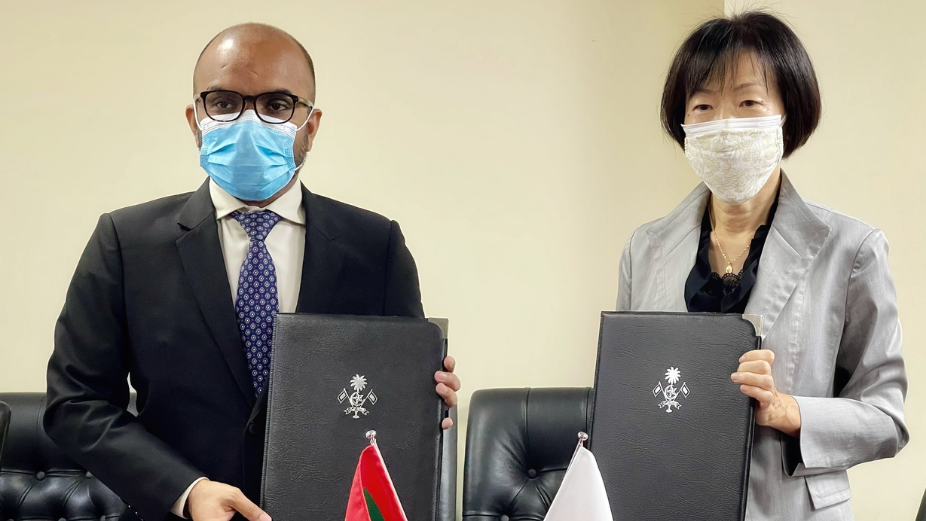 The Minister of Finance, Ibrahim Ameer has today signed the provision of technical assistance equivalent of USD 2,050,000 with the Asian Development Bank (ADB).
Of this, USD 2 million is a grant through the Japan Fund for Poverty Reduction.
This will improve management of communicable disease outbreaks and pandemic response. The ceremony was graced by the Ambassador of Japan to the Maldives, Ms. Keiko Yanai.