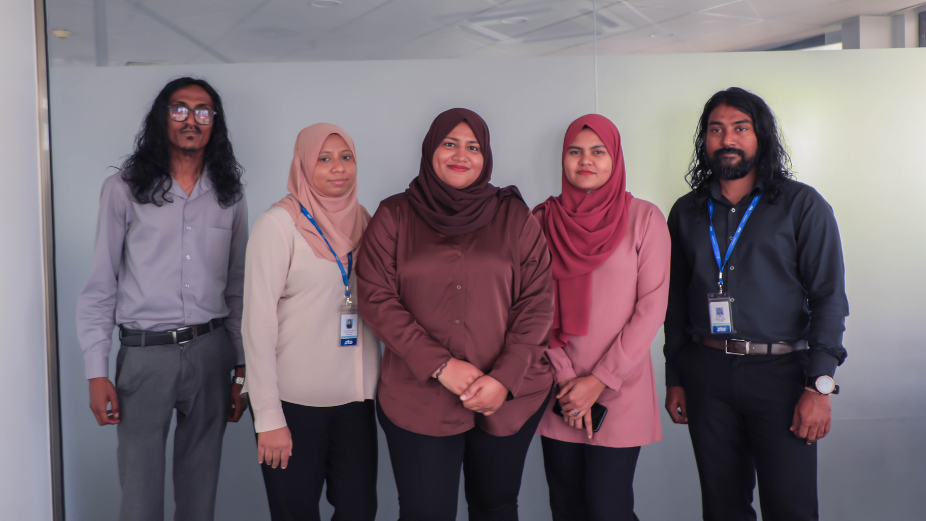 The heart of any esteemed organisation's financial framework is pivotal to its success and longevity. This is evident in revered companies like the State Trading Organization (STO), where fiscal responsibility and economic strategy unite to carve a path of growth and stability.
Within STO, the finance department stands out as the critical linchpin, driven by a cadre of devoted professionals. With their distinctive backgrounds and expertise, they collectively define STO's financial path, consolidating its stature as a top-tier trading entity. Delve into the profiles of four key players who play an integral role in reaching the company's financial direction.
Hassan Hameedh, Credit Controller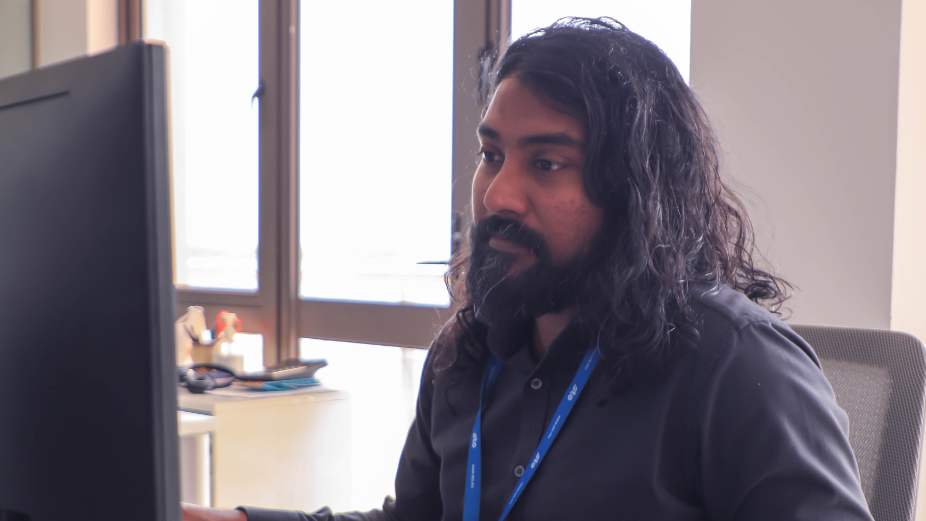 Hassan Hameedh has been serving at STO Finance Department since 2013. Within this role, his primary responsibilities centre around managing and monitoring the debt of STO, a crucial task to ensure the company maintains a steady and healthy cash flow.
Hassan's introduction to finance and accountancy was rooted in his academic choices. "I found myself gravitating towards the business stream and particularly accounts from the time I made my O-level choices," he shared. Interestingly, his early experience in giving tuition to students between grades 8 to 10 further cemented his interest in numbers and finance. After a decade-long tenure in national accounts within the realm of statistics, he made the pivotal decision to become an accountant, a role that eventually brought him to the finance department of STO.
When reflecting on the personal attributes that have bolstered his performance within the finance department, Hassan cites a combination of qualities. "Patience and calmness are essential, especially when dealing with the nuances of credit control," he mentioned. Additionally, he emphasised the importance of honesty, an open-minded approach, and a strong work ethic in his daily operations. These characteristics not only define his work but also contribute to his effectiveness in the role of Credit Controller at STO.
Maha Adam, Financial Accountant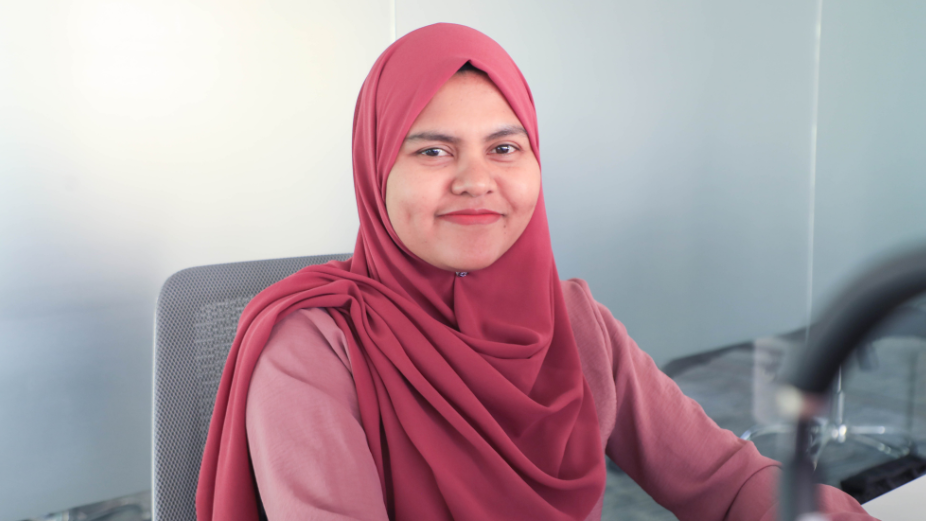 Maha Adam, a Financial Accountant at STO, has charted a dynamic journey within the company's finance department, garnering diverse experiences across its various sections. In her current role, she shoulders the responsibility of updating payables, streamlining the procedures of payables, and further improving the whole operational process of payables to ensure that the daily tasks are going smoothly.
From her childhood days, numbers resonated deeply with Maha. "Since childhood, I've had a strong passion for mathematics," she shared. This early bond with maths set the stage for her ensuing professional path. "When contemplating a career, finance was the immediate choice." As her dedication to the world of finance grew, Maha saw STO as the logical progression. "Given STO's stature as one of the largest companies in the Maldives, it offered the perfect platform for my aspirations," she elaborated.
Maha's tenure at STO's finance department showcases a blend of dedication, continuous improvement, and collaborative spirit. "I've always been dedicated to giving my absolute best in everything I do and pushing my limits to achieve my goals," she conveyed. Beyond sticking to established norms, she remains proactive in seeking enhancements. "While I tend to adhere to established procedures, I'm always searching for ways to refine processes," she added. At the heart of her professional ethos is a firm belief in the power of teamwork. "Engaging productively with individuals from diverse backgrounds is key to any team's success," she emphasised. These principles, combined with her expertise, have played a pivotal role in her successful journey within STO's finance division.
Aminath Niusha Khaleel, Chief Accountant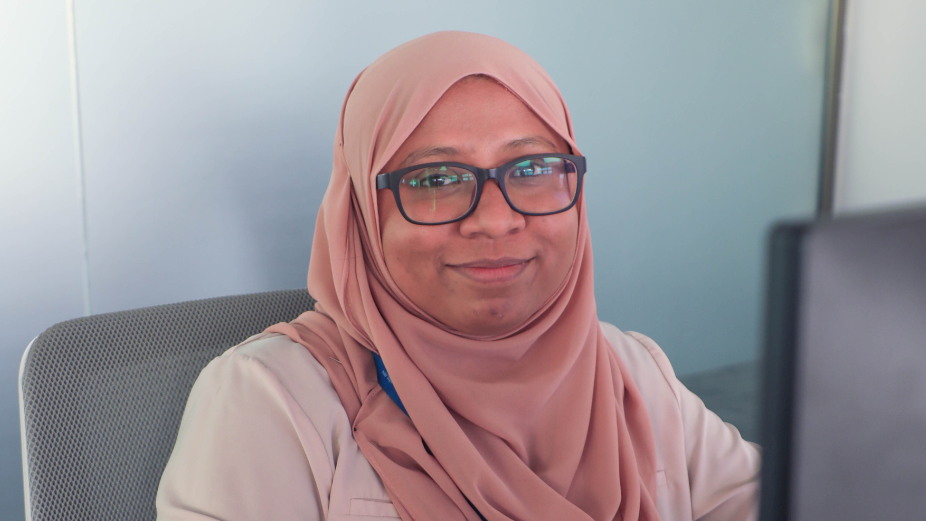 Aminath Niusha Khaleel has been working at STO Finance Department since 2nd August 2010. In this capacity, her core duties involve the review and reporting of the STO Group and Company financial statements. Additionally, she ensures compliance with the prevailing financial accounting standards.
While many might assume Niusha always had a clear vision for a finance career, her initial leanings were actually towards Economics. "After my A levels, I began working as a secretary to the Chief Financial Officer at STO," she noted. "STO's offer of a scholarship in Accounting and Finance changed my career direction." It was during her time in the general ledger section, where her responsibilities included the preparation of financial statements, that her appreciation for the finance domain grew.
When asked about the personal qualities that have supported her in her role, Niusha highlighted the importance of technical know-how and commitment. "Gaining the knowledge of preparing Company and Group financials is critical," she mentioned. Her determination ensures that tasks are completed as per set timelines. These attributes have been foundational to her role within the finance department at STO.
Hassan Arif, Financial Accountant
Hassan Arif, has been working at STO Finance Department since 17th November 2014. His inclination towards numbers was evident from a young age. "With a background in the business stream, the avenues directly related to mathematics in the Maldives were limited," he explained. This pushed him towards Accounting and Finance, a domain that provides the ability to "measure performance and predict an organisation's direction through numbers."
Before joining STO, Hassan's professional environment was quite contrasting. "I was part of an organisation that lacked structured policies and procedures, which limited my opportunities for both personal and professional growth," he shared. Additionally, the previous organisation's focus on a singular industry narrowed his scope of knowledge. STO, known for its diverse industrial engagements, seemed like the ideal platform for Hassan to expand his horizons. "STO's reputation for professionalism and multi-industry approach appealed to me," he noted. However, Hassan candidly added, "I never thought I would secure the job or even be considered for it."
When reflecting on the personal attributes that aid him in his role, Hassan points to a blend of enthusiasm and interpersonal skills. "My eagerness to learn, paired with an outgoing nature may have contributed to my effectiveness within the finance department," he said. These qualities, apart from bolstering his individual performance, also complement the collaborative ethos of STO's finance team.