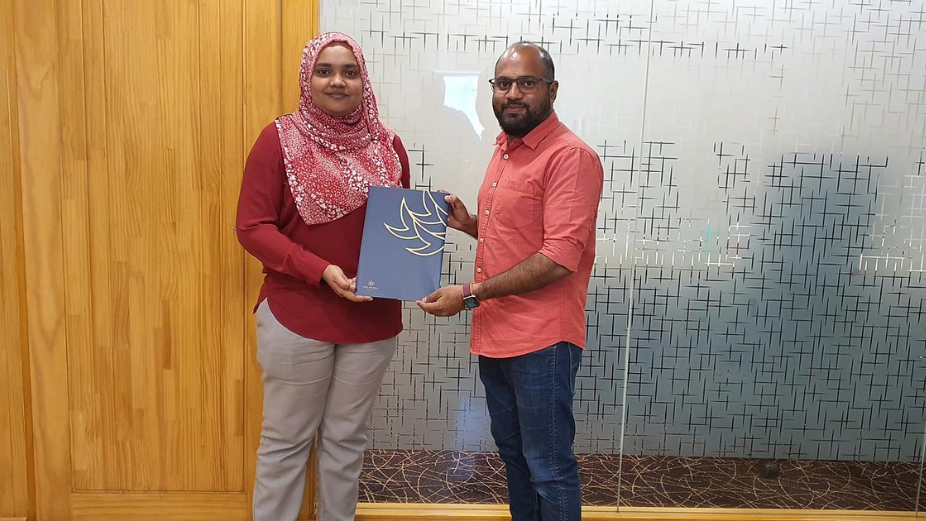 Medtech Diagnostics has appointed First National Finance Corporation to provide investment advisory services.
The agreement was signed by Mubah Rafeeu, Director of Medtech Diagnostics and Nashwa Badeeu, Head of Capital Market, and Institutions of First National Finance Corporation.
First National is an Investment Advisor licensed by the Capital Market Development Authority.
Medtech Diagnostics is the leading distributor of medical and diagnostic reagents in the healthcare sector of Maldives. First National will be working together with Medtech Diagnostics to develop shariah complaint financing solutions in raising finance for their upcoming development projects.