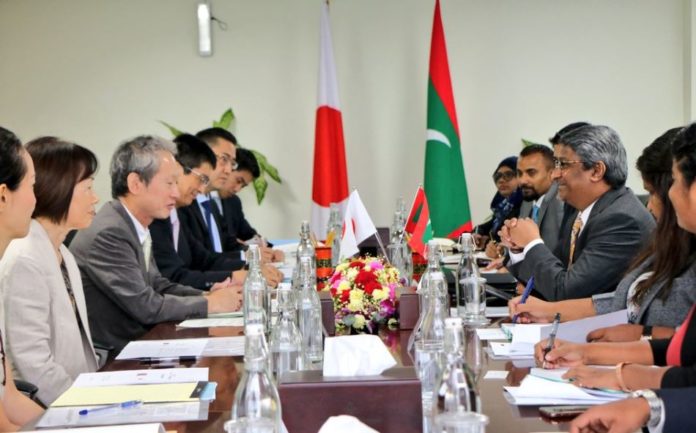 Ministry of Foreign Affairs has hosted the second round of the Maldives – Japan Policy Dialogue in Male' on Tuesday.
The first round was held in 2018, in Tokyo, Japan. The Policy Dialogue is a forum to discuss progress on areas of cooperation between the two countries.
The Maldives delegation at the dialogue was led by the Minister of State for Foreign Affairs His Excellency Ahmed Khaleel. The Japanese delegation was led by Director-General, Southeast and Southwest Asian Affairs Department at the Ministry of Foreign Affairs Mr. Shigeki Takizaki.
During the consultation, the two countries discussed cooperation in areas of mutual interests including economic cooperation, people to people exchanges, regional, and international issues.