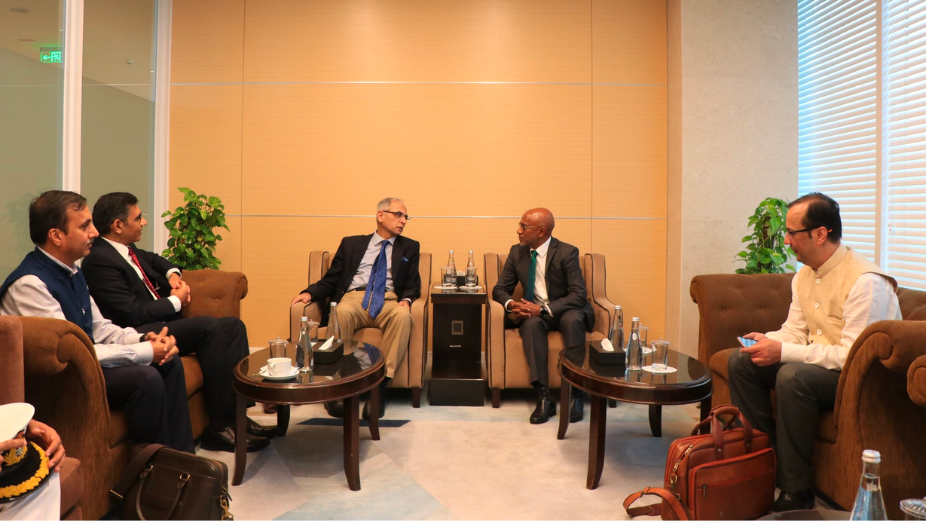 The Foreign Secretary of the Maldives, Ahmed Latheef and the Foreign Secretary of India, Vinay Mohan Kwatra held official discussions today, at the Ministry of Foreign Affairs.
During the meeting, both Foreign Secretaries reflected on the long historic relationship between both countries, and expressed commitment to move forward with genuine momentum and renewed vigour.
During the official discussion, both Foreign Secretaries noted the successful economic cooperation and the progress of projects that is being implemented under Indian grant assistance and line of credit scheme.
The discussions also included matters relating to development cooperation, human resource development, multilateral engagements and consular affairs. Foreign Secretary Latheef expressed gratitude to the Government of India for the constant support and commitment shown to the people, and the development of the Maldives.
Foreign Secretary Kwatra is on a three-day official visit to the Maldives, keeping with the renewed tradition of high-level exchanges between the two countries.