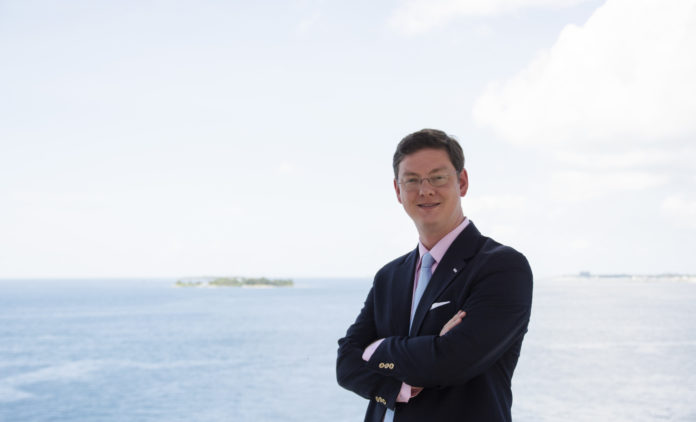 Corporate Maldives speaks to George Weinmann, the man behind Maldives' largest international airline;
What's the story behind MEGA Maldives Airlines, what convinced you that Maldives would be an ideal place to set up shop?
What convinced us to come to the Maldives, and what convinces us to further invest and expand, is the tremendous economic potential of the country. In the field of travel and tourism, the Maldives 'brand' is iconic, not just in developed western markets, but also in fast growing eastern markets. The country has the physical capacity to double its tourism beds in the short term, and we continue to see significant investment occurring to do just that. With a political leadership delivering investment friendly policies, there is no reason why this tremendous potential should not be realized.
In addition, the country also boasts an educated, youthful, English speaking population (which in aviation is an important requirement) who are friendly, passionate and eager to learn. The employment laws also allowed us to bring foreign staff for positions we could not fill locally, so we were able to start and expand operations quickly and efficiently.
MEGA Maldives has been in operation for just over five years. How has MEGA established itself in the country and the wider region, have your expectations been delivered?
In our first few years, MEGA pioneered direct flights to China and our timing, product, and schedules were perfectly matched for this market. Our nonstop services helped make the Chinese far and beyond the largest single tourism market for the Maldives. We are especially proud of the fact that during our first five years, well over 30% of all Chinese tourists to the Maldives flew on MEGA Maldives Airlines. Since the outset of our operation, we have been contributing 10% of all tourist arrivals to the country. Also, our example has helped attract other competing airline services to Maldives including much bigger airlines. So you could say MEGA has been punching above our weight given how small we were in the first few years.
However, this period has not been without its challenges. For one, we had to educate three successive governments of the benefits and needs of a locally based international airline. To their credit, this Government has been quick to acknowledge these benefits. We forged a close relationship with the Tourism Ministry early on and we have developing understanding on other issues that are unique to our industry with other government departments.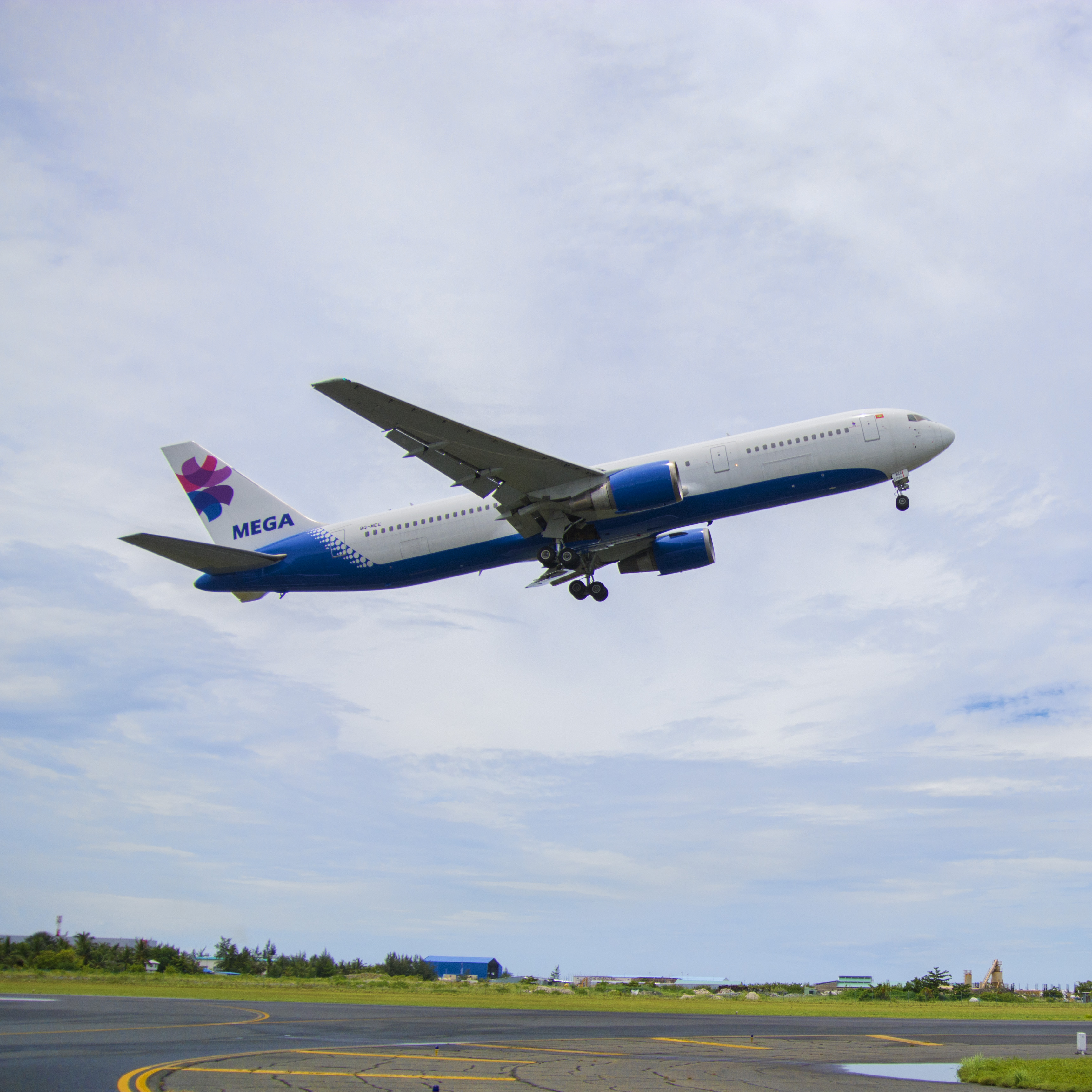 As a foreign investor in the Maldives what are the traits that make this an attractive place to invest, and how can existing challenges be resolved?
The tourism sector in the Maldives is expanding both in its market draw and in terms of the type of product on offer. While just five years ago, it was predominantly a European destination, the Asian markets are now increasingly dominant. At the same time, the country is increasing its capacity in all tourism categories, not just the 5+ star category hotels but also in guest-houses, safari boats and other new tourism products and concepts that may need new and different kinds of infrastructure. There are plans to open as many as 70 resorts over the next few years to cater for over 1.5 million tourists expected to arrive in the country annually by 2017. These properties will be spread out over a wider region and so new smart transportation solutions domestically and internationally are needed. We, of course, plan to play a big role in that.
After a few years of successive changes in government, the country is now in its third year under a stable government, which makes it easier to tackle bigger or more complex investment opportunities. For us, that means looking at Maldives not only as a destination but as a hub for the Indian Ocean. It's also very clear the government has a pro-business approach and is actively encouraging foreign investments not only in resorts, but across the spectrum.
Although our growth has been good, with the right policies and support, our company probably could have been twice the size at half the investment cost by now. So, there are challenges to refine the business and tax policies to accommodate new growth and new investment concepts. Aside from new large-scale, infrastructure projects, the country also needs to attract and support those entrepreneurs willing to invest in intermediate sized projects that can further diversify the economy. For a country the size of Maldives, these can make a very big difference.
How has MEGA made a difference to the Maldives?
As mentioned, our nonstop flights and market knowledge has been credited with enabling the 4-5 fold increase in Chinese passengers to the Maldives – from about 90,000 in 2009 to over 350,000 in 2014. We did our job so well, in fact, that at one point some people even thought we were a Chinese airline! But actually, we've been carrying the Maldives brand into the market, and making Maldives more accessible, which lead us to our slogan "paradise in reach!"
Economically, our impact is bigger than you might first realize. Most people think about the value of all the new tourists to the resorts. But international passengers spend upwards of $1000 for an economy class ticket to come to the Maldives. A business class ticket costs even more. So flying those passengers on a Maldives based airline means we bring hundreds of millions of dollars of additional revenue into the Maldives economy rather than sending that revenue to the economy of Dubai or Singapore or Sri Lanka, etcetera. This boosts Maldives GDP, creates jobs and new business for over 90 small and medium local enterprises as well as significant revenue for the airport and government (aviation fuel generates a profit for state owned companies, and we are one of the biggest purchasers of fuel in Maldives). We employ over 250 Maldivians in some of the best paying jobs in the country, and nearly all of our jobs involve significant training and issuance of internationally recognized qualifications. From pilots to cabin crew, engineers to dispatch officers we have trained the next generation of aviation workforce of the Maldives. Furthermore, every new aircraft we add to our fleet leads to an additional 50-60 new staff.
Furthermore, as a private airline, we are responsive to the market and we attract and depend solely on private investment capital. Although we necessarily depend on government engagement in many areas, we have brought the benefits of an international airline to the Maldvies, without any risk to or capital demands on the Maldivian tax-payer. This is in sharp contrast to our neighbor in Sri Lanka.
What is your vision for the future of the airline, where do you see MEGA Maldives in another five years' time?
Having overcome many start-up challenges, MEGA Maldives Airlines is expanding more quickly now. We will continuing to grow our presence in China, while adding new markets in South Asia, South East Asia and the Middle East where outbound tourism is starting to flourish like it did in China. The next step will be launching services to Europe and Australia and connecting flights to North America, allowing us to link all the major economies to the Maldives. In fact, one of our secret strong points is our connecting traffic opportunity both for transit traffic through Maldives and also through China to North Asia and North America. This growth will be supported by investment in new state-of-the-art aircraft and services. With our growing brand and connectivity, we aim to be both an alternative hub for Indian Ocean destination markets from Seychelles to South Africa, and a partner in other leisure markets like Macau and Palau, where we have been a successful charter operator for almost two years now. With this strong market position, we see a lot of opportunities to expand vertically and to partner with others developing complementary businesses.