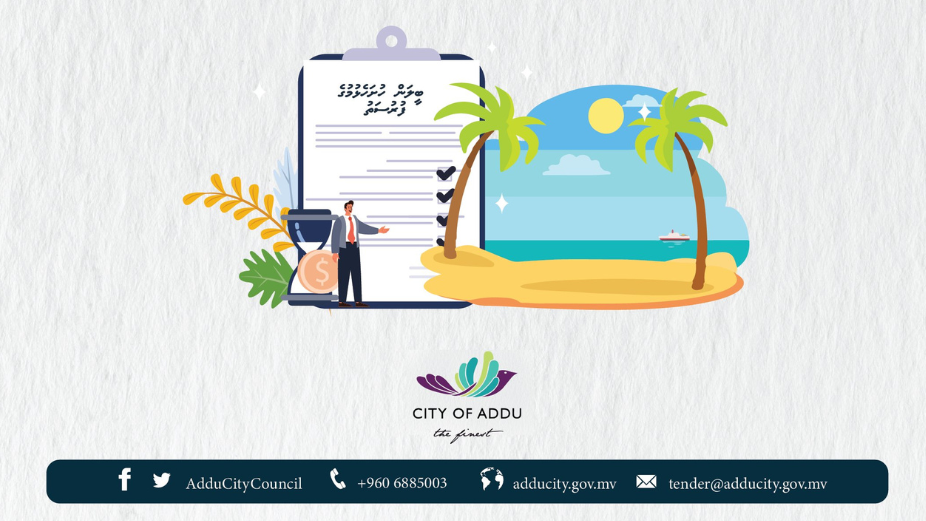 The government has officially announced a tender inviting bids for the development of a beach in Maradhoo, located in Addu City. This tender is open to registered small and medium enterprises (SMEs) interested in participating in the project.
Eligible bidders who are interested in taking part can submit their bids in writing to the Procurement Unit of this office. The submission period will commence at 11:00 am on Wednesday, July 12, 2023, and conclude at 14:00 pm on Tuesday, July 18, 2023. To express interest, parties should provide the name of the bidder, company or business name, as well as their phone number and email address. During this designated period, the bidders will receive the information sheet and bid form in electronic format via email.
For further inquiries or clarifications, bidders can send an email to tender@adducity.gov.mv. All questions received will be answered by 14:00 pm on Sunday, July 23, 2023, and will be shared with all registered bidders. An information session regarding this project will be conducted on Thursday, July 20, 2023, at 10:00 am. It is essential for interested bidders to attend this session, as failure to do so will result in their inability to submit bids.
The submission deadline for bids is Monday, July 31, 2023, at 11:00 am. Any bids received after the specified deadline will not be accepted and will be returned. All bids must be securely sealed in an envelope, clearly indicating the name, date, and time of the tender, as well as the name of the tenderer.
Detailed information on the process for awarding the project, as well as the evaluation and marking criteria for the bids, will be provided in the bidding document. For additional information, interested parties may contact us via the following email address, tender@adducity.gov.mv