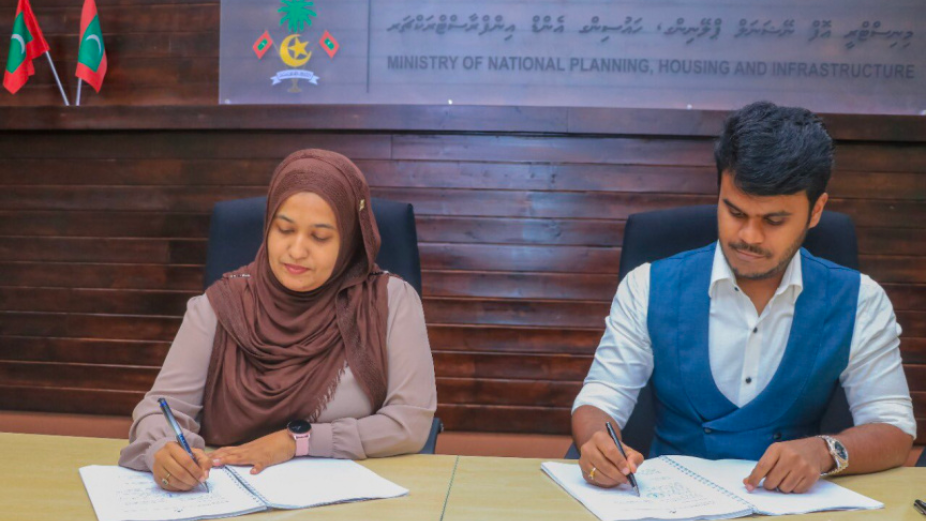 In order to co-fund initiatives to establish domestic airports in six islands around the Maldives, the Planning Ministry has signed financing agreements with two additional companies.
The Maldivian government has made plans to build domestic airports in Sh. Bilehfahi, B. Thulhaadhoo, Th. Vilufushi, F. Magoodhoo, HDh. Makunudhoo, and an undisclosed island in southern Raa Atoll.
A similar funding agreement for the project had been signed by the Planning Ministry and Muni Enterprises back in November.
On Thursday, the Planning Ministry inked financing contracts with two additional companies: India's Rank Projects and Development and Angiri Resorts Management and Operations. Under the agreements, the companies will co-fund the project in exchange for an island for resort development.
The costs of building airports have been estimated by the Maldivian government, as follows:
Sh. Bilehfahi: USD 23.6 million
B. Thulhaadhoo: USD 21.9 million
Th. Vilufushi: USD 33.3 million
F. Magoodhoo: USD 8.2 million
HDh. Makunudhoo: USD 23.3 million
R. Atoll: USD 23.6 million