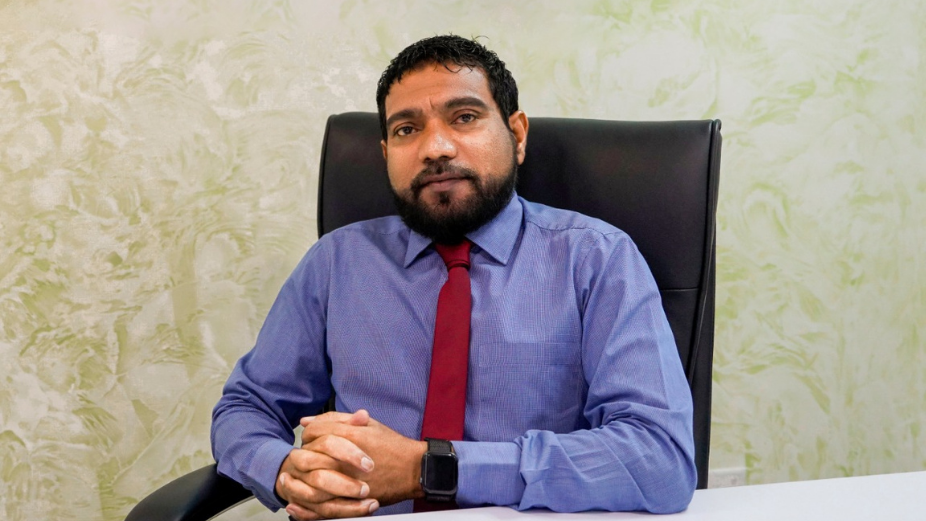 Mr. Haroon Rasheed is the Managing Director of Agro National Corporation, or AgroNat. Our team sat down with Mr. Haroon to dive deeper into the formation of the corporation, and to find out how it is helping support local farmers across the Maldives.
How did the AgroNat company come into establishment?
AgroNat was established as part of the incumbent government's pledges, one of which was to develop the agriculture and farming industry of the Maldives. Since the beginning of its term, although much work was being carried out by the current administration in this field, the prevalent COVID-19 pandemic put forth many obstacles. This meant that we had to work harder to establish our company.
Throughout history, Maldivian farmers have typically made significant preparations for the month of Ramadan. However, as a result of the pandemic-induced lockdown last year, farmers faced immense difficulty in finding a market to sell their produce to.
As such, the government's idea was to establish the Agro National Corporation to aid farmers in this way. During Ramadan, we bought produce from local farmers and worked to sell it in markets, especially in the Male' market. That is how our company really started out.
What are the securities and benefits of AgroNat to farmers?
As we were established specifically to develop agriculture and farming, the government had set out 45 islands in which we were to operate. These islands are known for its agriculture practices, and the aim of our company is to work with farmers on a contract-farming basis. Contract farming is a new, innovative model; as we work together based on a contract, there are various requirements that need to be fulfilled by both parties.
For example, for farmers, there are three main requirements to be able to work on a contract basis with us. First, the farmer must possess land of minimum 500 sq ft for farming. Secondly, farming must be carried out on the land with necessary permits acquired by the island council. Lastly, the farmer must have an account opened with a bank. If all three requirements are fulfilled, any farmer will be able to work with us on a contract basis.
The main benefit of AgroNat to farmers is that they will get the guarantee that their produce will be sold. We monitor the agricultural fields, provide necessary training, and work with farmers to reach markets that they would otherwise be unable to. We have already finalized the prices at which we purchase produce from farmers, and we stick by them.
One more thing I'd like to highlight is that, farmers do not need to have a certain amount of funds to be able to sign a contract with us. From the day the contract is signed, we will be helping farmers whether they have any money or not.
AgroNat started out while the economy was reeling from the effects of the COVID-19 pandemic. What were the main challenges?
As previously mentioned, during Ramadan, we bought produce from farmers and worked to transport and sell it in the Male' market. However, as a result of the lockdown, there were definitely challenges in transportation. We were not able to supply it to the Male' market as efficiently as we would have liked.
Furthermore, as we worked to introduce our concept to local island farmers, we faced further difficulties due to the pandemic-induced lockdown. When our staff members traveled to local islands to disseminate information about AgroNat to farmers, they had to be placed under home quarantine and such. This resulted in quite significant losses for us, both time and cost-wise. Nonetheless, we were firm in our belief that the work must be carried out regardless of the challenges.
In his speech, President Solih stated that in 45 islands, the state will draw up contracts with farmers. Could you shed light on some details?
As the President stated, 45 islands were outlined to carry out contract-farming in. We have already begun operational work in some of those islands. We first started in Laamu Atoll, with the SEEDS Project in partnership with UNDP. After holding meetings and signing contracts with farmers in Laamu, we have now begun physical work. In this atoll alone, 640 parties have expressed interest in working with us. Within the coming days, our plan is to begin physical work in several other islands as well.
There are many foreign workers in the Maldivian agricultural sector right now. Do you have plans to employ more locals in the industry?
That is one of our main goals, actually. We would like to reduce the need for foreign labour and support the employment of locals within the industry. Right now, from picking the produce all the way to selling it at the market, a significant proportion of the workers involved in the process are expatriates. Our line of thinking is that after purchasing the produce from farmers, since our organization will be primarily involved in supplying it to the markets, more locals will be involved in the process.
The Maldives mainly exports fish products to international markets. What is your view on exporting agricultural products?
If the COVID-19 pandemic has taught us anything, it is the importance of diversifying our economy rather than being dependent on one or two sectors for our income. This is why the government is focusing on uplifting the agricultural industry, which is also one of the reasons for the formation of our corporation.
Although there is the possibility of exporting agricultural goods one day, we are more focused on strengthening supply to the domestic markets, especially the resort markets. Once we are able to do this, it would reduce the need for, and dependency on, agricultural imports here.