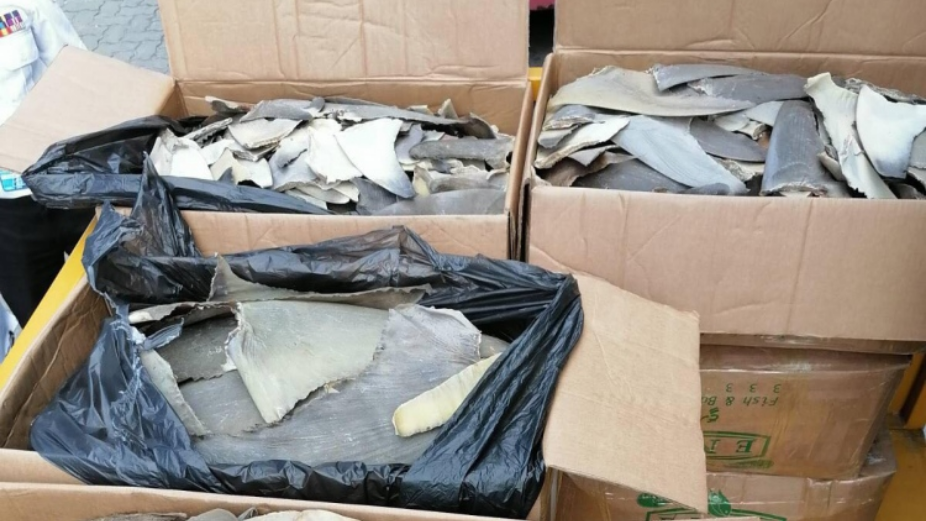 Maldives Customs has confiscated 21 boxes containing 429kg of shark fins on their way to be illegally exported through Velana International Airport. The shark fins concealed in a shipment declared salt fish seized on Sunday is said to be worth over MVR 2.6 million.
Customs shared photos of the shipments on their Twitter account, displaying the shipment being wrapped in ENZI cardboard boxes. Many are now pointing fingers at ENSIS Fisheries company, however, Maldives Customs Services has confirmed that they had not been declared to Customs by ENZI.
The Maldives declared a total ban on shark fisheries back in 2010 under the Exclusive Economic Zone, citing a decline in shark population. The country became the second nation in the world to announce blanket protection for sharks in their territorial region.
Even though the import and export of shark fins are now prohibited in most countries, some major countries such as China still purchase them for consumption.
One kilogram of shark fins is typically worth USD 400.00 in the international market. However, the value can go as high as USD 600.
Considering that this is an ongoing investigation, Maldives Customs Services has not disclosed the details of the case at the moment.