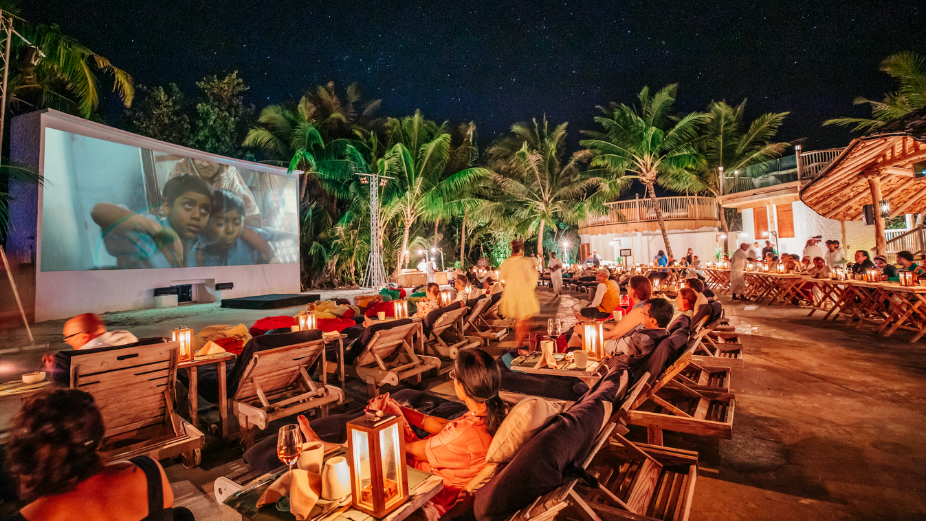 The legendary Jaipur Literature Festival arrived in the Maldives' Baa Atoll with a captivating programme of world-renowned author sessions, gala celebrations and live performances set against the idyllic island backdrop of Soneva Fushi.
Teamwork Arts, the producer of the iconic Jaipur Literature Festival and the international extensions of JLF, held its first-ever edition of JLF Soneva Fushi on the shores of Soneva Fushi in the Maldives, the original barefoot hideaway in the Baa Atoll. The inaugural JLF Soneva Fushi brought with it a global line-up of critically acclaimed authors, thinkers and cultural leaders to the Maldives from May 13 to 22, 2022. A partnership between award-winning luxury resort operator Soneva and Teamwork Arts, the 10-day festival saw a vibrant celebration of the arts, culture and performance take place on the sands of Kunfunadhoo, one of the largest islands in the atoll and a UNESCO Biosphere Reserve.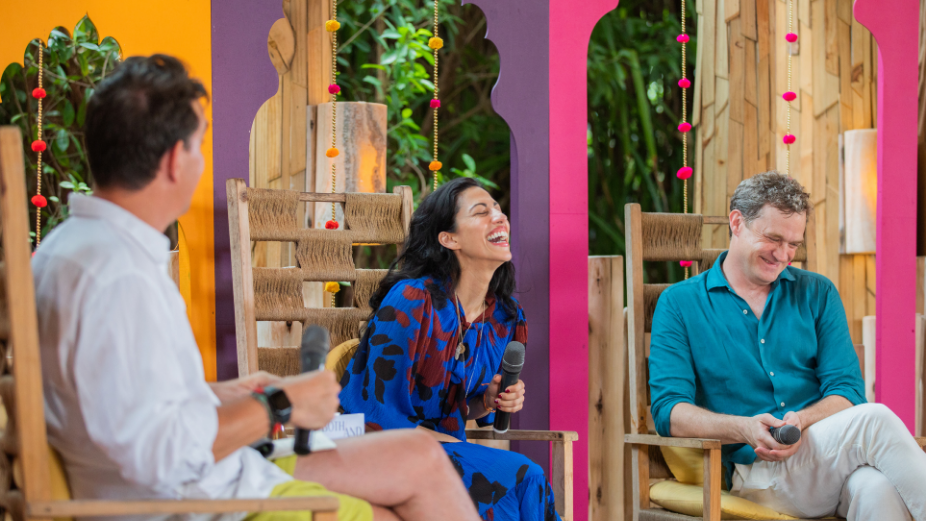 Held across 10 days and two weekends, JLF Soneva Fushi's festival programme invited guests to engage with literature, along with stimulating debates, dialogue and free speech. With 30 world-renowned speakers and authors taking part, the vibrant programme celebrated the theme of Slow Life, covering a fascinating spectrum of topics: from nation-building to the natural world, politics to poetry, fiction and filmmaking to hard-hitting journalism, and spirituality to scientific discovery. For the full list of speakers and authors, visit here.
Each weekend, the programme was dedicated to flagship events, including keynote addresses, gala dinners on the sand, live music performances, and film screenings at Cinema Paradiso. Stand-out sessions of the opening weekend included an inaugural address by Soneva CEO and Co-Founder Sonu Shivdasani, alongside Festival Co-Directors Namita Gokhale and William Dalrymple and Managing Director of Teamwork Arts Sanjoy K. Roy. A keynote session by best-selling author Peter Frankopan was shortly followed by a gala dinner and music performance by Sonam Kalra and The Sufi Gospel Project on the beach. Sanjoy K. Roy later joined director Mira Nair in a free-flowing conversation, followed by a screening of her award-winning Monsoon Wedding under the cover of the moon at Cinema Paradiso. A sunset dolphin cruise also saw music live performances by Amaan and Ahsan Ali and Tarit Pal.
Weekdays at JLF Soneva Fushi focused on more close-knit sessions and author discussions, as well as a range of engaging workshops. Every morning, the festival began with a choice of enlightening sessions that focussed on expanding guests' horizons before breakfast, including yoga and meditation, dance sessions with acclaimed choreographer Gilles Chuyen, guided snorkelling with Soneva Fushi's resident Marine Biologist, and glassblowing at the Soneva Art & Glass studio.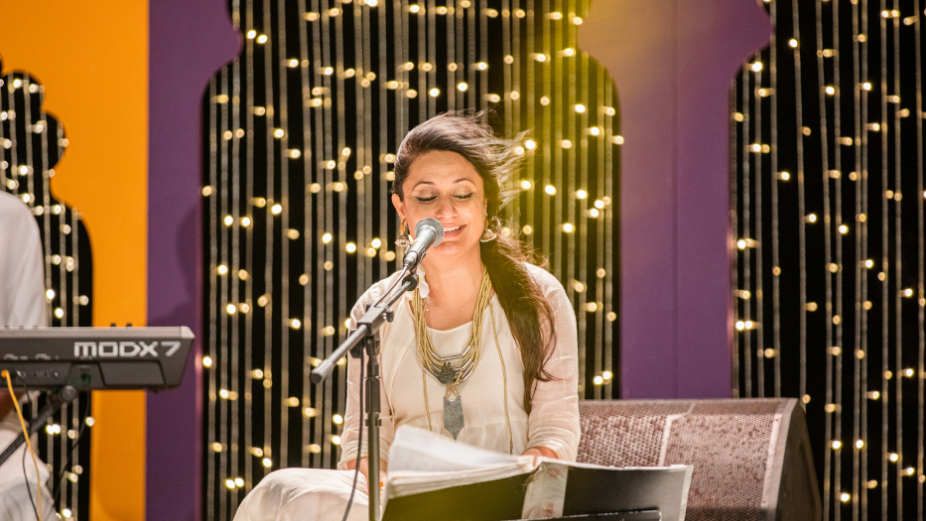 A keynote session by New York Magazine deputy editor David Wallace-Wells marked the official opening of the second weekend, which was followed by a performance by Grammy-nominated singer Shilpa Rao. In true JLF tradition, each day started and ended with music. The sounds of Rajasthan were brought to the shores of Soneva Fushi by The Kutle Khan Project on the festival's second weekend, setting the stage for author sessions with former Governor of West Bengal and grandson of Mahatma Gandhi, Gopalkrishna Gandhi, and Pavan K. Varma, a well-known writer, diplomat and politician, as well as best-selling author Matthew Syed in conversation with mathematician extraordinaire Marcus du Sautoy on the power of diverse thinking. Diplomat and author Vikas Swarup's Oscar-winning Slumdog Millionaire was screened at Cinema Paradiso. Closing the 10-day festival was a poetry reading by Ranjit Hoskote and a gala dinner accompanied by an evening of music by The Kutle Khan Project. For the full festival programme, visit here.
"There are many literature festivals around the world and given our focus on sustainability, we certainly do not want to add another one without adding some value or contribution," said Sonu Shivdasani, CEO and Co-Founder of Soneva. "With this in mind, together with Teamwork Art, the producer of the Jaipur Literature Festival, we deliberately created two full weekends, not just of great interest, but highlighted by an explosion for the senses. These weekends were separated by a calmer week of interesting content. The exclusive nature of our island that my wife, Eva, and I are privileged to be guardians of during our lifetime, and the fact that everyone is barefoot makes this festival different. Both the contributors and guests were here for a minimum of a weekend. As a result, there was greater intimacy and depth of conversation than one might normally find at a traditional literature festival. It's this greater access to authors, deeper understanding, new friendships, and stronger bonds which made this barefoot festival so unique."
Sanjoy K Roy, Managing Director of Teamwork Arts said, "The very first JLF Soneva Fushi has been an amalgamation of blue seas, intimate conversations with some of the best minds from across the world and opportunity to engage and learn about the Maldives, its culture, architecture, traditions and food. The enlightened dialogues resonated with our guests and speakers, and we will return again next year."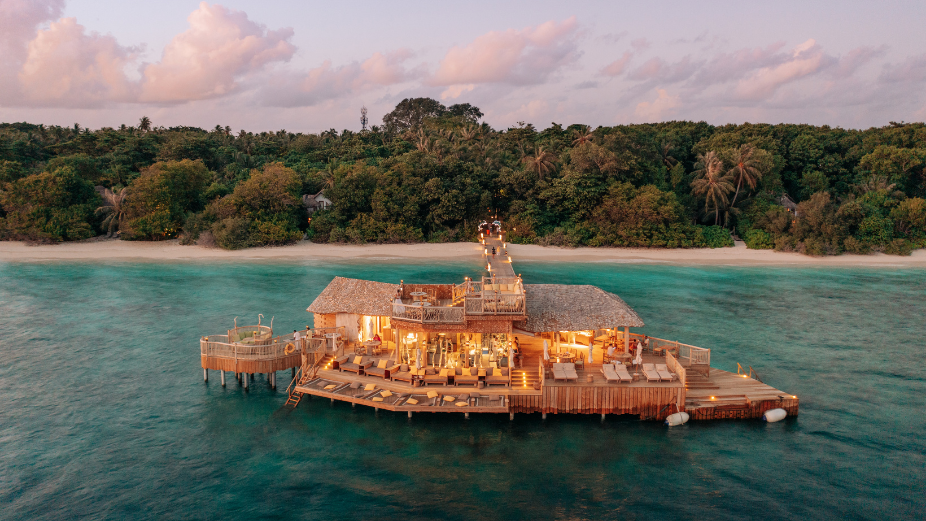 Throughout each day during their stay, guests were able to explore and indulge in everything that Soneva Fushi has to offer: miles of pristine sandy beaches edged by tranquil turquoise waters; exquisite private villa accommodation with Barefoot Butlers on hand 24/7 to anticipate every request; healing rituals and innovative wellness treatments at Soneva Soul; exceptional dining destinations serving the finest cuisine from across the world; and rare, one-of-a-kind experiences that create memories to last a lifetime.