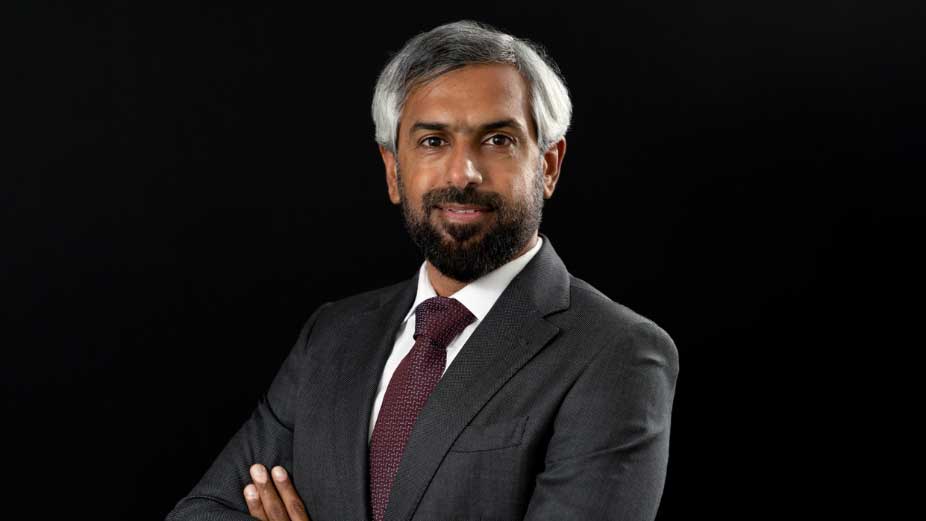 Khalid Hassan M A Al-Hamadi is the CEO and Managing Director of Ooredoo Maldives, a leading telecom and digital service provider owned by Ooredoo Group. Our team sat down with Mr. Khalid, to find out the ways in which Ooredoo Maldives has helped shape the telecommunications and digital landscape of the Maldives.
Could you tell us a bit about your career thus far?
My career started when I graduated from the University of Arizona, with a degree in engineering. After that, I joined the oil and gas industry for 5 years in Qatar, before entering the telecom industry. I have spent time engaged with strategy, quality, customer care and experience, as well as sales and distribution. I have been involved with Ooredoo Group for the last 7 years, and have served as a board member of Ooredoo Maldives since 2017. This year, I have been appointed as the CEO and Managing Director of Ooredoo Maldives.
In your view, how has the telecommunication and digital landscape evolved over the past 17 years? What were some of the key business highlights?
Considering the dispersed nature of the island nation, telecoms infrastructure and services have expanded rapidly over the last decade. According to studies and research done by ITU, internet penetration in the Maldives ranks high among South Asian nations.
Currently, Ooredoo 4G+ network now covers 100% of the population of the Maldives and our Fixed Broadband service, SuperNet is accessible by 73% of the population. Maldives is also among the first countries in the Asia region to roll out the superfast speeds of 5G network. Ooredoo launched commercial 5G services in the Maldives, along with 5G AirFibre, the first 5G-powered home broadband service in the Maldives.
Ooredoo 5G network currently covers a major portion of greater Male' including Villimale & Hulhumale phase 1. With the new technologically advanced service introduction, we want to enable the same opportunities for our community here in the Maldives. We are committed to expanding our 5G network to the people across the nation and connect them to the endless possibilities it has to offer. With the latest technologies available in Maldives, we see a bright digital future with possibility of becoming a digital hub in the Asia.
How important is building digital infrastructure in enriching the lives of our local community? What role does Ooredoo Maldives play?
Digital transformation is happening across all industries. Especially with the pandemic, the situation forced us to adopt to digital platforms and depend on technology for us to carry on with our day to day lives. From education, health care, entertainment and even to stay connected with friends and family, we now heavily depend on the internet and digital platforms.
Hence, the growth of use of Internet of Things (IoT) is accelerating at a fast pace. Consumers expect high quality fast services that they can access on the go. To cater these demands and changing needs of our communities, strengthening digital infrastructure is vital.
Ooredoo's mission and vision revolves around enriching people's lives through digital and enabling communities with socio economic growth. To achieve this, we are established as a telecommunications leader and a key driver of innovation connecting people to socio economic growth. We are committed to bringing world class technology to the people of Maldives and connect our society to the endless opportunities that technology has to offer, including improving productivity, sustainability, solve complex problems and create new businesses and job opportunities.
Could you tell us about some of Ooredoo Maldives' key investments recently?
To cater to the changing needs of our customers and connect them to more opportunities through global technologies, we have been continuously investing to strengthen our infrastructure.
In 2020, we successfully deployed the Maldives Sri Lanka Cable connecting the coastal areas of Hulhumale' and Colombo. Interconnected to domestic networks, the increased capacity would greatly support the growing digital transformation needs of people and businesses. We also have a state-of-the-art Data Centre in Hulhumale' as well. In 2021 December, we have entered into an agreement to invest in the PEACE Cable, which will connect Kulhudhuffushi all the way to Europe. The PEACE Cable is a direct international Submarine Cable System that will provide uninterrupted services to our customers.
We have now expanded our 5G network in the Greater Male' Area, to cover the most important portions of this area. We are also soon going to finish construction of one of the most iconic buildings in the Maldives, which will be the new Ooredoo Maldives Headquarters. Insha Allah, it will be ready by next year.
What does Ooredoo Maldives plan to keep up with the fast-evolving global telecommunications and digital trends? What can we expect from Ooredoo Maldives in the future?
The pandemic has taught us how crucial it is to build a sustainable, resilient, and inclusive society, and technology plays an integral role in creating this way of life. Our aim is to provide innovative digital solutions and platforms to all industries to excel. Whether it is hospitality, education, healthcare, entertainment, the gaming industry or SMEs, Ooredoo will remain as your digital enabler. Ooredoo's commitment to the people of the Maldives remains strong and will continue to enable access to new technological developments and help our communities reach their full potential.
We also intend to be the key driver of 5G technology in the Maldives. Enabling and connecting our customers, enterprises and government via the vast possibilities of 5G network. Additionally, we are investing in AI machine learning, AR/VR and enabling IoT to facilitate the current needs of our customers, to elevate their living and the economy of the nation. We will continue enable new opportunities through our partnerships with leading global digital companies.
To facilitate the growing needs of our customers, we will continue to strengthen our digital infrastructure and increase capacity with submarine cables, digital centres, and data centres. Our aim is to build Maldives as a digital Hub in Asia, which will greatly benefit our customers, local businesses and even our neighboring countries.