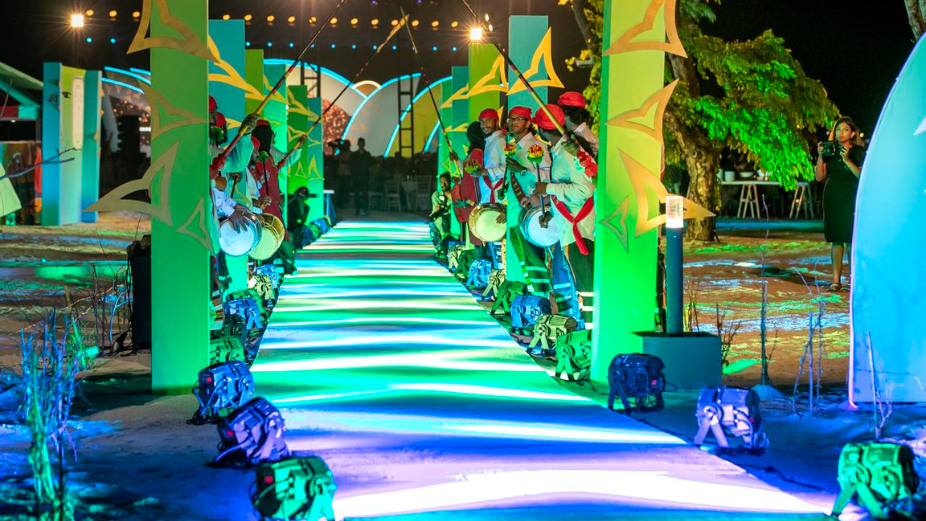 Kudagiri, the urban gateway developed to provide respite for residents in the Male' area, has quickly transformed into a vibrant and diverse destination that offers more than just relaxation. Since its opening to the public four months ago, Kudagiri has become a beloved haven for families and friends seeking solace away from the bustling city life of the Greater Male' region. Moreover, this picturesque location has now emerged as a premier event venue, attracting major corporate functions, parties, and family gatherings.
Developed by Urbanco with state-of-the-art facilities, Kudagiri has swiftly gained recognition as the go-to venue for a range of events. Its popularity among companies in the Maldives is evident with the successful hosting of ten major corporate events within the last four months alone. Renowned entities such as Dhiraagu, WAMCO, and Urbanco itself have chosen Kudagiri to hold their annual meetings, while other organizations have utilized the venue for various team-building exercises and special events like Women's Day celebrations.
The success of Kudagiri as an event destination stems from the commitment of Urbanco to continuously improve the quality of services offered. The team at Kudagiri is well-equipped to cater to the diverse needs of event organizers, providing a range of services from event production to setup and more. By leveraging their expertise and resources, the Kudagiri team ensures that every event hosted at the venue is seamless and memorable.
While Kudagiri's primary objective remains to provide a heartwarming environment for individuals and families in the Greater Male' Region, it is equally open to hosting events of all kinds. The venue welcomes bookings for birthday parties, family gatherings, and other social events, extending its offerings beyond corporate functions. With its idyllic setting, Kudagiri promises to elevate any occasion, providing a captivating backdrop for cherished moments.
To further streamline the event planning process, Kudagiri offers transport services and other amenities required for hosting successful events. Those interested in booking Kudagiri as their event space can easily reserve their desired dates by reaching out to the team via email at sales@kudagiri.mv.