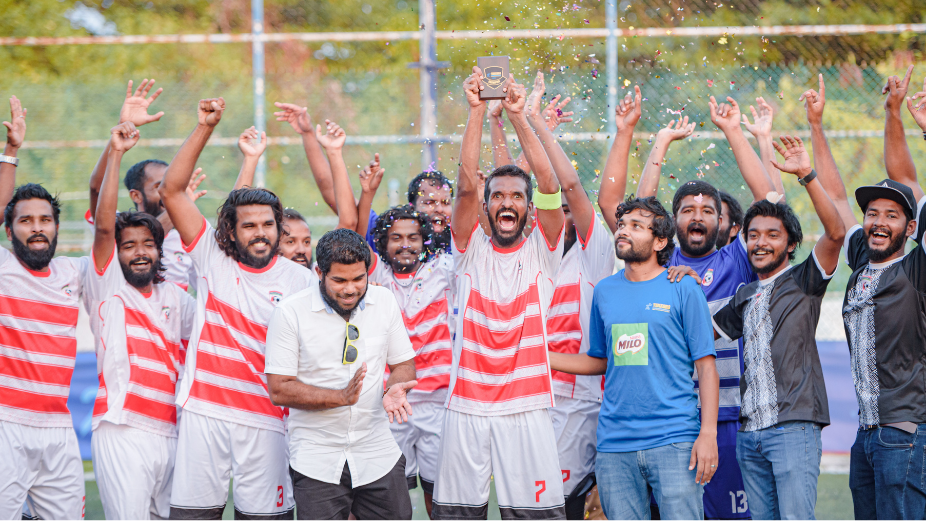 Hdh. Kulhudhuffushi has won the Tekkers Milo Championship Maldives Cup Zone 1 after they defeated N. Maafaru 4-2 at the final by penalties. The Man-of-the-match of the final was Kulhudhuffushi's goalkeeper Maahy Abdulla (20).
Both the teams played very well during the match. Maafaru was the first to score, with the team's captain Azzam taking the lead for them. But not long after the second half had started, Kulhudhuffushi team's Anwar had equalized for them. Both the teams had gotten quite a few opportunities to score but neither were able to take their chances. The full-time score was 1-1. Kulhudhuffushi came out on top in penalties and was crowned the champions of Zone 1.
With this result, Kulhudhuffushi has advanced to the semi-final of the Tekkers Milo Championship Maldives Cup. The next match they play will be against the winners of Zone 2 in the first semi-final of the tournament. That match will be played at K.Gaafaru.
Tekkers Maldives Cup is a futsal tournament focused on all the islands in the Maldives. The cup will be played in almost all the atolls in the country. This tournament aims to give a chance for the amazing players within the country to shine in the spotlight.
The champions of the Tekkers Milo Championship Maldives Cup will receive a prize money of MVR 50,000/- while the tournament runner-up will get a prize money of MVR 25,000/-.