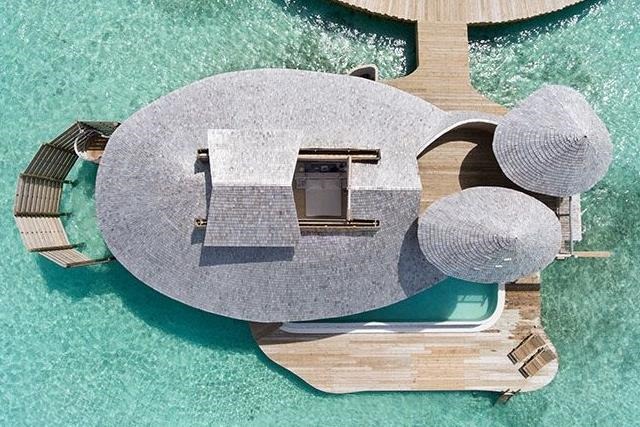 Featured image: Soneva Jani retractable roof
In 2012, the Maldives announced its aim to go carbon neutral by the end of 2020. Since the announcement, Maldives has made it to every list published by media considering it is a must visit destination, in other words, a bucket list destination before it's too late. The Maldives is famous for its awe-inspiring airport landing, Maldivian traditions, turquoise waters, villa life, destination dining, Sunrise yoga, marine life, the food, sunsets and unique Instagramable experiences to name a few.
According to popular belief, Maldives has roughly 50-100 years of lifespan as a destination. Maldives lies just roughly 5 meters above sea level and even though there is a dispute about how real the danger of sea level rise is it remains one of the first countries to be affected by it.  So is it really a once off bucket list destination? Maldives received just over 1.3 tourists in 2016. Will they ever come back again? What else is there to do other than the above-mentioned experiences? Or are tourists moving onto destinations such as French Polynesia, which offers closely related products? The answers are yet to be found but one could be curious.
We believe that the new travel trends would define Maldives as a destination. Food tourism seems to be on the rise. The majority of the resorts have invested heavily in various international food outlets to give their guests choice. Millennials are moving towards the budget segment of Maldives. Mobile photography is also on the rise with more and more people documenting their travel stories. Properties such as The St. Regis Maldives Vommuli Resort and Soneva Jani have added the elements of technology into their service with retractable roofs and doors to name a few. The capital city Male' is seeing an increase of business hotels to attract on the go businessmen. Yachting and sailing are also making an impact with more safari's present in the Maldivian waters than ever before. Hotels such as Cocoon Maldives have moved away from the typical villa type resort into a much more designer based pampering and soothing the senses experience. Maldives will always be a sun, sea and sand destination. But these trends could definitely give the country an edge in making it much more than just that.