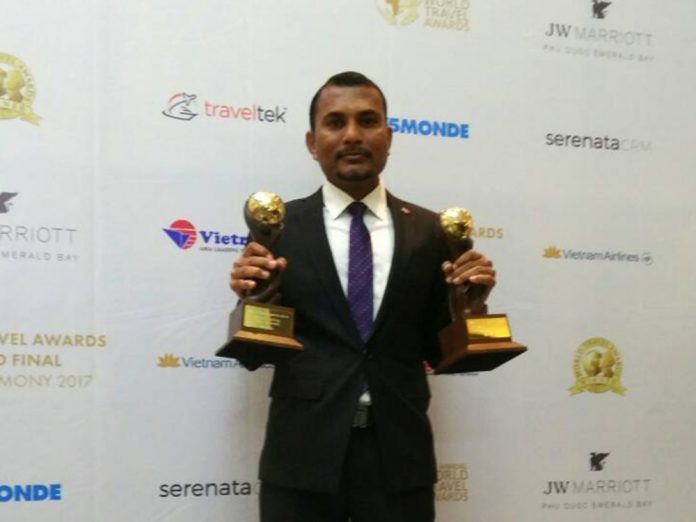 Maldives received the World's Leading Honeymoon Destination 2017 and the World's Leading Dive Destination 2017 at the World Travel Awards 2017.  These esteemed Awards were received by the Acting Managing Director of MMPRC, Mr Haris Mohamed in the award ceremony held at the JW Marriott, Vietnam.
About the awards, Mr Haris said that it is a big achievement for the Maldives. Apart from destination awards, different service providers in Maldives also received awards in 10 categories.
Maldives competed with popular destination including Thailand, Indonesia and Hawaii for these awards. In the past also, the country secured awards at the prestigious World Travel Awards.