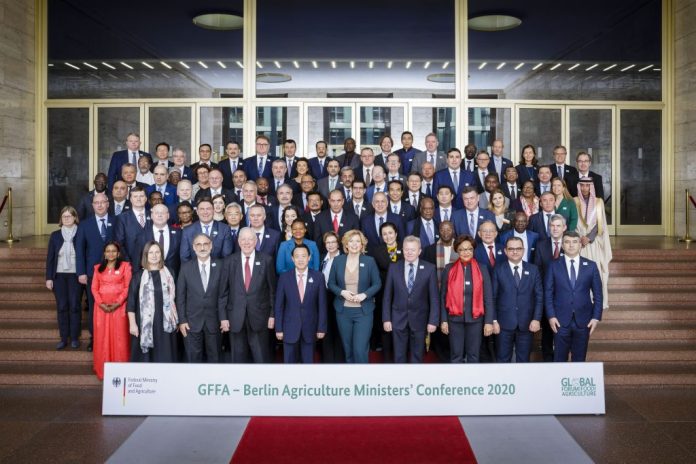 Minister of Fisheries, Marine Resources, and agriculture Ms. Zaha Waheed attended the Global Forum and agriculture forum held from 16th – 20th January in Berlin, Germany. She was accompanied by senior technical officer Mr. Gasith Mohamed.
The Global Forum and Agriculture forum is an international event held at the beginning of each year attended by agriculture ministers all around the world to discuss agri-food related issues. For the past 10 years, The global forum and Agriculture conference is hosted by the federal Minister of Agriculture of Germany.
"Food for all! Trade for secure, diverse and sustainable food" – was the key theme of the International Conference of Agriculture Ministers of the year 2020 in which agriculture ministers all over the globe discussed agri-food related issues such as poverty and the role played by trade to achieve food security. More discussions were carried out regarding the "Trading agreements" made between countries with the aim to strengthen fair rules in agricultural trade.
The agricultural challenged faces by Maldives was included in the communiqué in which the common position of all the attendees of the conference were documented.
This is the second time Maldives is joining 70 other ministers from around the world and international organizations in the GFFA Conference.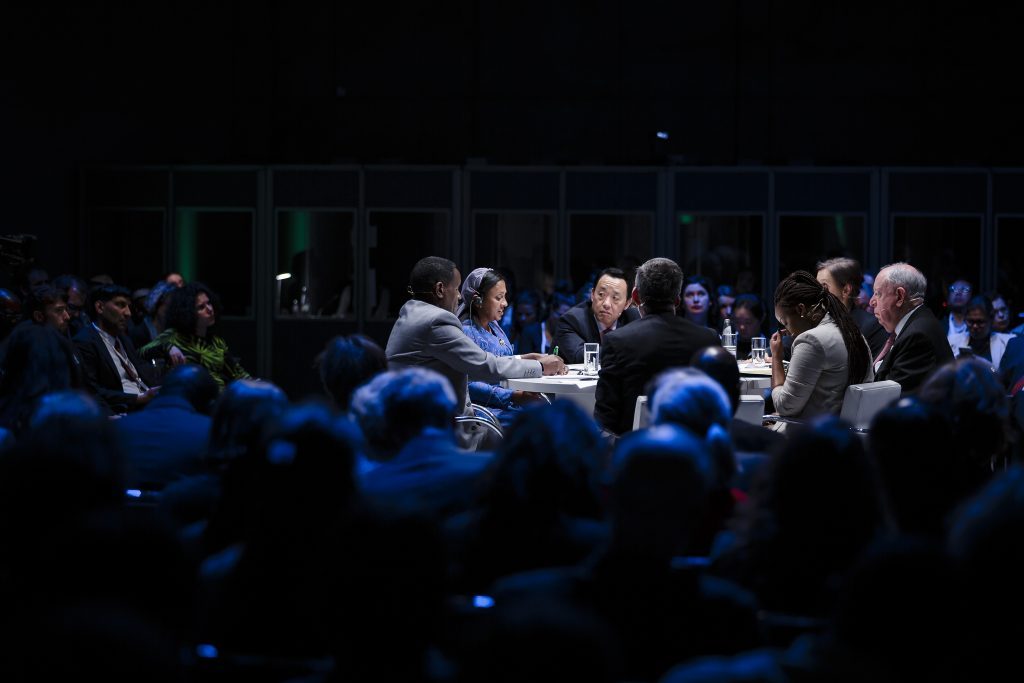 Speaking at the "High-Level Panel Discussion on Harnessing Trade for Secure, Diverse and Sustainable Nutrition" Minister highlighted the challenges faced in obtaining Food and Nutrition Security in Maldives. In her speech, she pointed out the undeniable effects of climate change in the Fishing and agriculture aspect of the Maldives and the importance of preparing for them beforehand. She furthermore said that it is important to strengthen international relations and work together to achieve a secure, diverse and sustainable nutrition trade.
During this trip, the delegation team from Maldives also participated in the "International Green Week" (IGW 2020) activities held in Berlin.
IGW with its history of over 90 years is one of the largest agricultural business networking forums held. The forum composes of participants from all around the globe presenting their fisheries and agricultural products, projects and programs.
During this Forum, meetings were carried out with international business parties in the fisheries and agricultural field and discussions made include the challenges faced by Maldives and the measures taken by the current government to overcome these challenges.