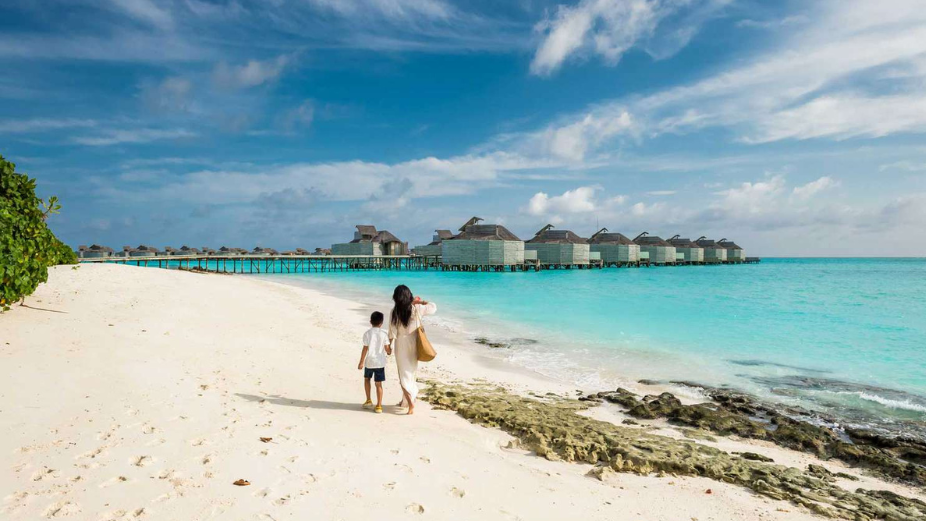 According to the Tourism Ministry's estimates, China is poised to become one of the top three source markets for Maldives tourism this year. This comes as a significant development considering the resumption of Chinese tourist arrivals in January, following a three-year hiatus due to the pandemic.
However, despite the promising prospects from the Chinese market, the Maldives experienced a steep decline in the second quarter of 2023, as revealed by the Quarterly Business Survey conducted by the Maldives Monetary Authority (MMA). Key indicators, including total revenue, resort bookings, and labor market metrics, all saw substantial drops, emphasizing the impact of the uncertain economic landscape on the tourism sector.
The decline in revenue and resort bookings was particularly noteworthy, with a majority of tourism businesses reporting negative impacts. The labor market also bore the brunt of the downturn, with a significant contraction in the number of employees and a decline in wages and other labor costs per employee.
Despite these challenges, there are glimmers of hope on the horizon. The survey points to signs of recovery in the third quarter of 2023. While the expected indices for revenue, resort bookings, and average room rates remain in negative territory, they have improved compared to the previous quarter. Tourism businesses seem to be less pessimistic about business activity, indicating a potential upward trend.
Furthermore, the capital expenditure index shows resilience, with some tourism businesses continuing to invest in their operations during this challenging period. This signals the industry's determination to adapt and grow amid the changing circumstances.
However, there are still mixed outlooks for the financial situation of individual companies and the overall business situation, reflecting the lingering uncertainties in the market.
The upcoming quarter will be a critical period for Maldivian tourism as it navigates the path to recovery. With the steady resumption of Chinese tourists and the potential for improvement in key economic indicators, the industry will be closely monitored by stakeholders seeking opportunities for growth and stability. As new flights between China and Maldives are set to begin, tourism businesses will have a chance to attract more visitors and revitalize the sector.