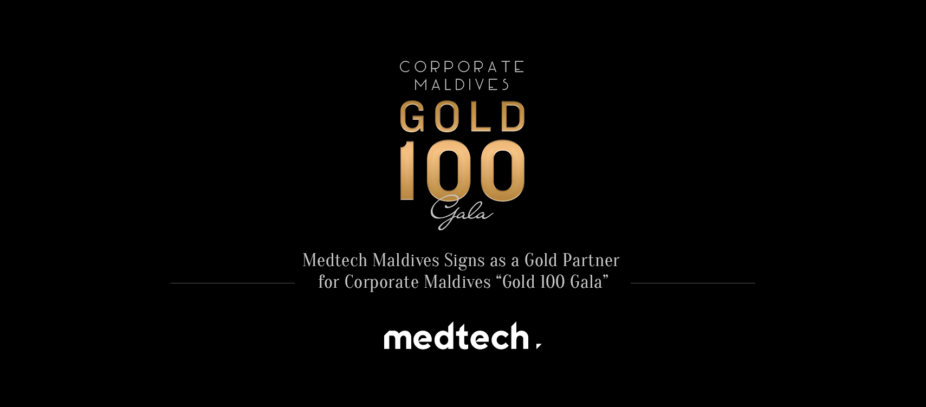 Leading healthcare, medical, and pharmaceutical company, Medtech Maldives has signed as a gold partner for Corporate Maldives "GOLD 100 GALA" 2021, the most prestigious business award in the Maldives.
Medtech Maldives Pvt Ltd is specialized in selling and distributing medical equipment, consumables, laboratory reagents, and products related to the medical field. Maldives has been serving as the leader in this industry, with global partnerships and a reputed track record of delivery and technical support in the Maldives.
Since its inception, the company has sought to become the bridge between emerging medical technologies and the country's healthcare industry. Over the years, it has provided the latest equipment to Maldivian healthcare facilities, helping to improve efficiency and accuracy in every aspect. Today, their customers range from the largest state hospitals in Male', to small community health centers across the country.
The 5th edition of Corporate Maldives "GOLD 100 GALA" will be held on 21st October 2021. At the GALA function, GOLD 100 companies will be presented with an award & GOLD 100 magazine will be unveiled.
GOLD 100 GALA is an invitation-only networking event bringing together top executives of Maldivian business community and also assisting those in search of new business opportunities. This event will be participated by Chairmen, Managing Directors, CEO & Key Decision Makers within the business community of Maldives.