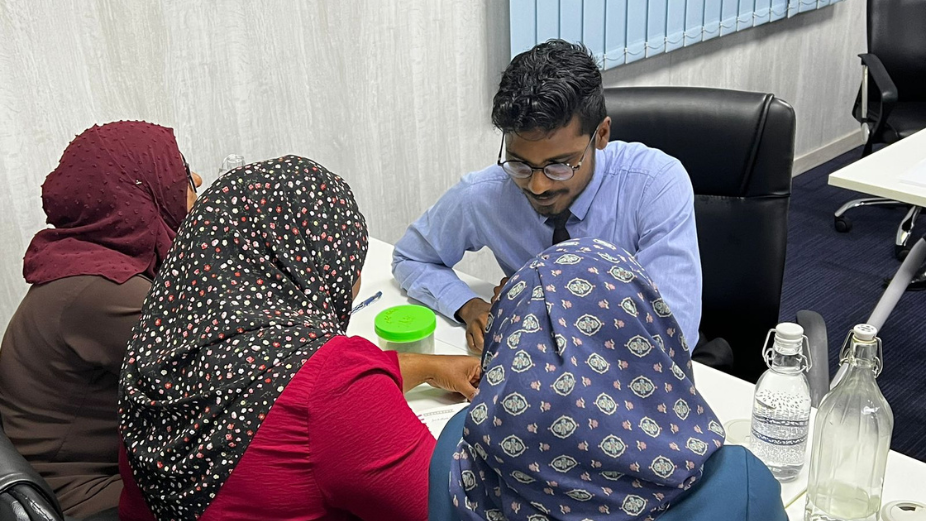 Maldives International Arbitration Center (MIAC) recently organized a Corporate Dhivehi Writing Session for its team members, partnering with the Corporate Training Institute Maldives (CTI Maldives).
The session, led by renowned Dhivehi language Coach Mr Adam Naseer Ibrahim, aimed to enhance participants' writing skills in Dhivehi specifically for the corporate environment. It provided valuable lessons on formal writing conventions and workplace communication etiquette.
The significance of this session lies in equipping participants with essential language and communication skills, reducing the chances of miscommunication and improving overall efficiency within the organization. Consequently, it fosters increased productivity.
To create an engaging and educational experience, the program incorporated interactive presentations and videos.
The participants expressed great satisfaction with the session and its delivery. Feedback forms revealed their overall contentment with the training, and they enthusiastically recommended it to their colleagues. As the program centred around language development, they expressed a desire to continue it to further enhance the skills they had already acquired.