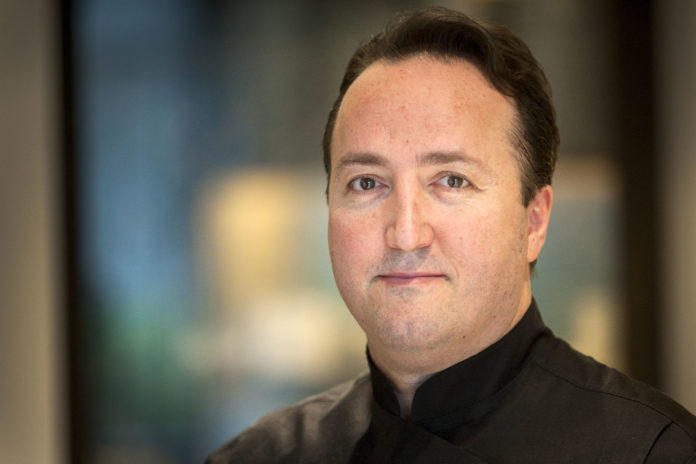 Renowned for the resorts' sophisticated and relaxed dining atmosphere, Coco Bodu Hithi announced the arrival of visiting Michelin starred chef, Carmelo Greco. Arriving to Maldives on 18th March 2017, Greco will be spending 2 weeks at Coco Bodu Hithi, during which he will be creating exclusive dinners and interactive master classes for the resident guests. Greco's reinterpretation of Italian cuisine has been surprising taste buds for over three decades.
Born in Sicily, Greco grew up in Piedmont and discovered his love for culinary pleasures in his uncle's hotel and restaurant. After attending hotel management school, Greco worked in the legendary restaurant Da Guido under the experienced head chef Lidia Vanzino Alciati. Greco admires his recently deceased mentor who was one of the first people to have an impact on his cooking style: "Lidia was the grande dame of Piedmontese gastronomy. With her respectful behaviour towards traditional Italian cuisine, which she cultivated and reinterpreted, she contributed to the history of Italian cooking".
After years of improving his skills in Italy, Greco came to Germany at the age of 20 and proved to have plenty more to offer than typical Italian pizza and spaghetti. After three years, Greco and his partner opened restaurant Osteria Enoteca. Word got around quickly that being a guest of Carmelo Greco meant experiencing first-class Italian cuisine that could not be found in Germany before, earning the restaurant a Michelin star in 1996. In November 2010, Greco opened his own restaurant in Frankfurt, Ristorante Carmelo Greco. The menu shares classic Italian recipes dear and near to Greco's heart. He explains. "We only work with the best and freshest ingredients, which is also why our menu constantly changes according to the general state of the market."
Greco constantly gathers inspiration from regular visits to star chefs' restaurants. For Greco, cooking is an ever evolving process and a never ending search for new flavour combinations. He states, "I want to keep cooking, experimenting with ingredients and making my friends and family happy with delicious food until I am over the age of eighty, if possible." Greco's signature creations include his Filetto Rossini with Fassona beef, a creamy Tortelli Carbonara and Amatriciana, and a rich Vitello Tonnato, some of which will be offered in his menu at Coco Bodu Hithi.
It is with a passion to deliver fresh and flavourful creations that he arrives at Coco Bodu Hithi next year, bringing with him the classic tastes of Italy to the sunny beaches of Maldives.