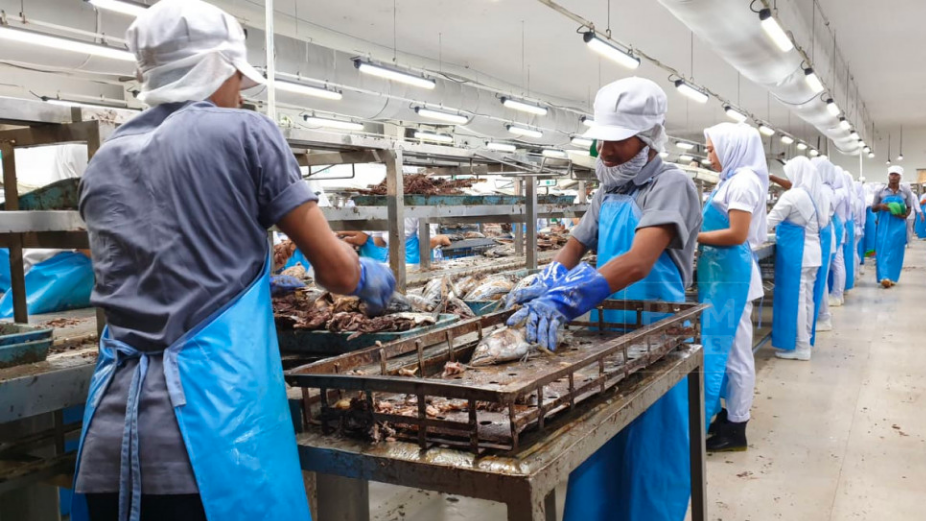 President Ibrahim Mohamed Solih delivered the Presidential Address on Thursday morning during the first sitting of the first session of the People's Majlis for 2022. President Solih stated during his speech that the Maldives Industrial Fishing Company (MIFCO) would become financially self-sufficient in mid-2022 and would no longer be dependent on the State Trading Organisation (STO).
Weighing in on the importance of the fishing industry to the economy, the President emphasised the improvements brought to the sector so far during his tenure. President Solih stated that a record number of fish were purchased by MIFCO last year and that the administration had ensured that fishermen's dues were paid on time.
President Solih assured fishermen that MIFCO would offer them better rates starting in March, in line with changes in the global markets. When prices rise in the global markets, MIFCO would offer fishermen higher rates, the President added. President Solih further stated that the government would spend MVR 59 million this year to finance the installation of RSW systems on 118 fishing vessels.
Furthermore, the President emphasised the government's bold plan to boost agriculture to achieve economic diversification. President Solih stated that the government established Agro National Corporation (AgroNAT), a state-owned enterprise tasked with assisting the development of the agricultural sector, and that MVR 16.3 million in loans had been disbursed via the SME Development Finance Corporation (SDFC) to farmers. He also stated that the government would impose import duties on foreign products that can be produced in the country, providing farmers with a better local market for their produce.
In his address, the President also emphasised that the establishment of the SME bank was the government's first step toward assisting small and medium-sized businesses. He stated that the bank's initial prospects appeared promising, as a total of MVR 739 million had been distributed to 741 businesses from 144 islands. President Solih also revealed plans to establish an international payment gateway to help talented youth and local entrepreneurs overcome obstacles.