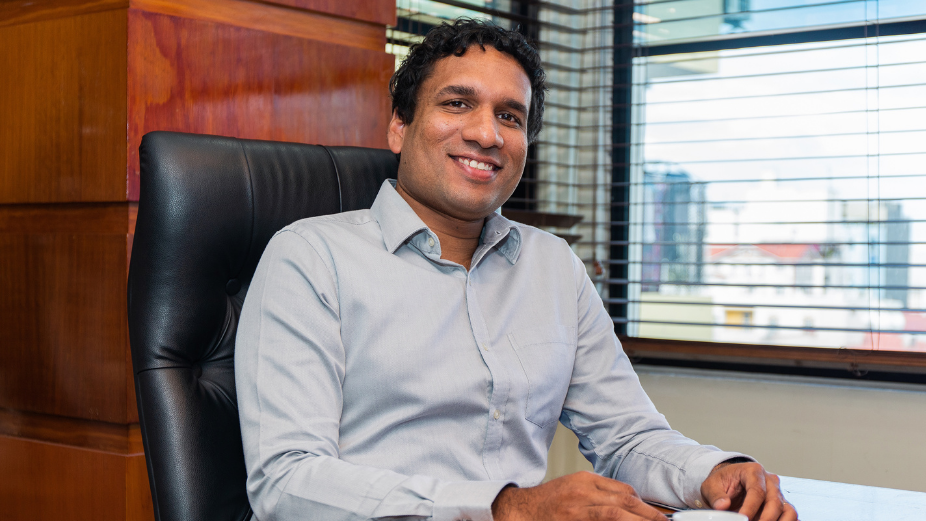 Mr. Mishal Didi is the Managing Director of the SIMDI Group, one of the leading premium distributors in the Maldives. Our team had a chat with Mishal to find out more about the beginnings of the company and what it has achieved over the last 20 years.
1. Could you tell us a bit about how the idea of SIMDI came about?
SIMDI Group was founded by our Chairman, Mr. Ibrahim Mohamed Didi and our CEO Dr. Mariyam Shakeela. Being in business for over 40 years – They both noticed that there was a significant gap in the market, especially during that time. It was extremely difficult to source high-quality international brands and services for the growing domestic and tourism market in the Maldives. To a large extent, our company's focus has remained the same as when we started; 'Bridging Gaps'. We spend our main focus in identifying products and services that the market needs and facilitate ways and means to provide these products and services as a total solution for the market while maintaining competitive prices.
2. How does SIMDI Group differentiate itself from its competition?
SIMDI does quite a number of activities to differentiate ourselves from our competitors. One of our key strengths and a point of difference is the relationship that we maintain with our customers. This enables us to be extremely responsive to their needs and challenges.
I believe a very distinct difference from our competitors is our focus to think from the perspective of a prospective customer rather than solely ourselves and our bottom line.
We spend a significant portion of our time in research and development, testing and identifying everything that our target market would want out of a potential product and/or service. We do our best to provide a full solution, including servicing options and trainings for our customers, to name a few. To put it simply – we work as a total solution partner for our customers so that they do not have any difficulty down the line. This obviously comes with a lot of costs to us, but we believe it's worth our time and effort to provide the perfect solution for our customers and be a business partner to them, rather than just focusing on short-term gain.
3. What do you consider to be the biggest success of your company in the last 20 years?
One of our biggest successes is growing and diversifying while maintaining our key focus of a personalized relationship with our customers, usually only seen in smaller companies. We started our journey at SIMDI representing a handful of brands with a very small team. We now represent over 200 international brands with 12000 products and services. SIMDI Group has over 300 team members in 3 different countries across 15 different diversified businesses. If we are looking at the Maldives only, SIMDI is present in every single island across the Maldives in one way or another through our different SBU's.
4. What would you say has been your most unforgettable milestone?
A key moment for me and my team has been our move to unify SIMDI Group under one banner by rebranding ourselves and marketing ourselves as a group rather than individual businesses under different names. This has enabled us to approach our customers as a Group with a more complete and comprehensive solution.
5. What did you do differently to get where you are today? What sets you apart from the crowd?
I am a strong believer in listening to all team members regardless of which section of the company they are representing. Whether this is our senior managers or someone representing our delivery service their ideas are equally important.
We have programs where we bring every single staff in the company to meet us in an informal session to brainstorm and share ideas as well as difficulties that they are facing. Some of the best decisions we have made has stemmed from these sessions.
6. What's in store for your company in the future? What can we expect to see next?
COVID-19 taught us a lot of lessons and, like everyone else, made us rethink our business models among other things. Apart from a lot of exciting new products and services that we are looking to introduce, a big focus for our future would be to expand our reach even further.
7. Lastly, as a youth in a high managerial position of a successful company, do you have any words of advice for aspiring young entrepreneurs?
My advice would be to soak up as much information as possible about your business venture first before anything. Take your time to listen to people around you and formulate a proper plan for yourself. Build a strong core team to execute your vision. Research your potential competitors because chances are, there is always a competitor in one way or another. Building relationships with your stakeholders will be a fundamental aspect of your success. While you achieve this, the challenge will be to sustain this relationship given the market dynamics and fierce competition.
This next part is going to sound contradictory to what I said earlier, but, once you have done that, don't listen anymore. Just go for it with your team. You will make mistakes but you will learn from them and you will grow from them.