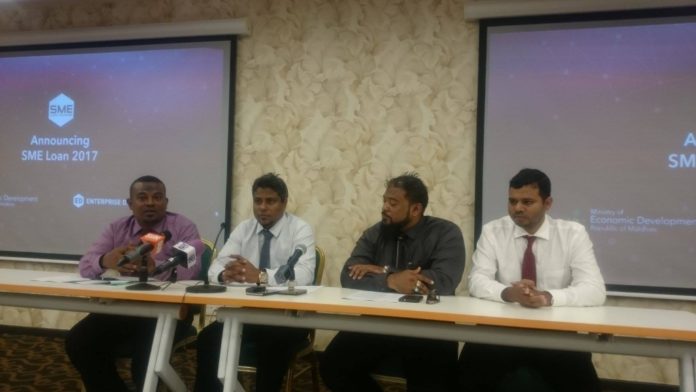 Small and Medium Sized Enterprises (SMEs) have been issued with loans totaling to MVR 24 Million under the Credit Guarantee Scheme formed by Maldives Monetary Authority (MMA), the Central Bank of Maldives. Under this scheme, applicants are not required to keep a mortgage and is charged with a fairly small interest rate.
MMA has setup a fund to provide credit to SMEs under the Small and Medium-sized Enterprises Act along with a guarantee scheme for loans obtained from commercial banks. Fundamentally, this scheme encourages financial institutions that participates to offer the required facilities to SMEs by sharing the financing risk between the authority and the banks.
Speaking at a press conference organized by the Ministry of Economic Development, the Managing Director of Business Center Corporation (BCC), Ahmed Mumthaaz stated that 43 applicants have been issued with loans totaling to MVR 24 Million.
MMA has stated that, when selecting applicants, importance will be given to organizations in the tourism, fisheries, agriculture, travel and construction sectors. This scheme has a borrowing ceiling between MVR 100,000 to MVR 1 Million and a repayment period of 5 years.