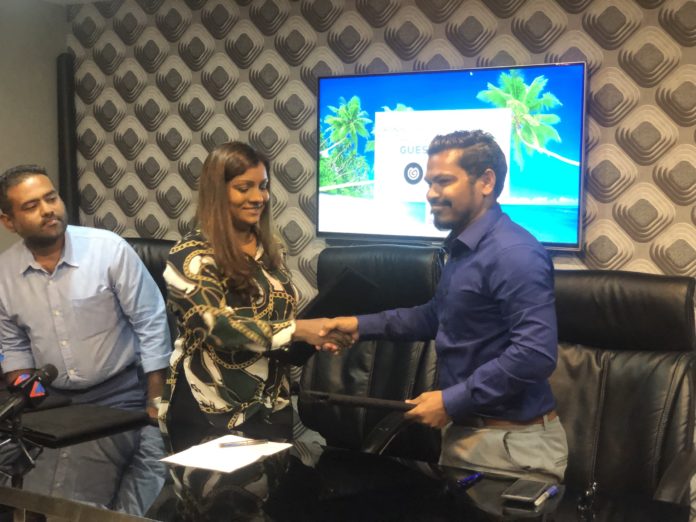 Maldives Marketing & PR Corporation (MMPRC) and Maldives Getaways signed an agreement to conduct marketing seminars for the guesthouses in Maldives in order to develop the local tourism industry, a key part of the current government's pledges for the first 100 days to develop and further strengthen the local tourism industry of the Maldives.
In attendance at the signing ceremony hosted by MMPRC were senior members of Maldives Getaways and guesthouse association of Maldives. Maldives Gateways was the winning party after an open bidding process to choose a contractor to conduct these marketing seminars.
The objectives of conducting these seminars is to assist the guesthouses in Maldives to find potential target markets and familiarizing them with different marketing strategies that they can use to promote their products.
Marketing seminars will be conducted from 19 th March till 20th May. The seminars will be held in Aa.Thoddo, Aa.Ukulhas, K.Maafushi, V.Thinadhoo, B.Dharavandhoo, Adh.Dhigurah, Hdh.Hanimaadhoo, Addu City, Laamu Atoll, Gdh.Thinadhoo and Hulhumale.