Maldives Marketing and Public Relations Corporation (MMPRC) has announced the list of Fairs and Raodshows that MMPRC will be taking part from July to December 2019.
The following are the fairs and roadshows that MMPRC has planned to take part in from July to December of 2019.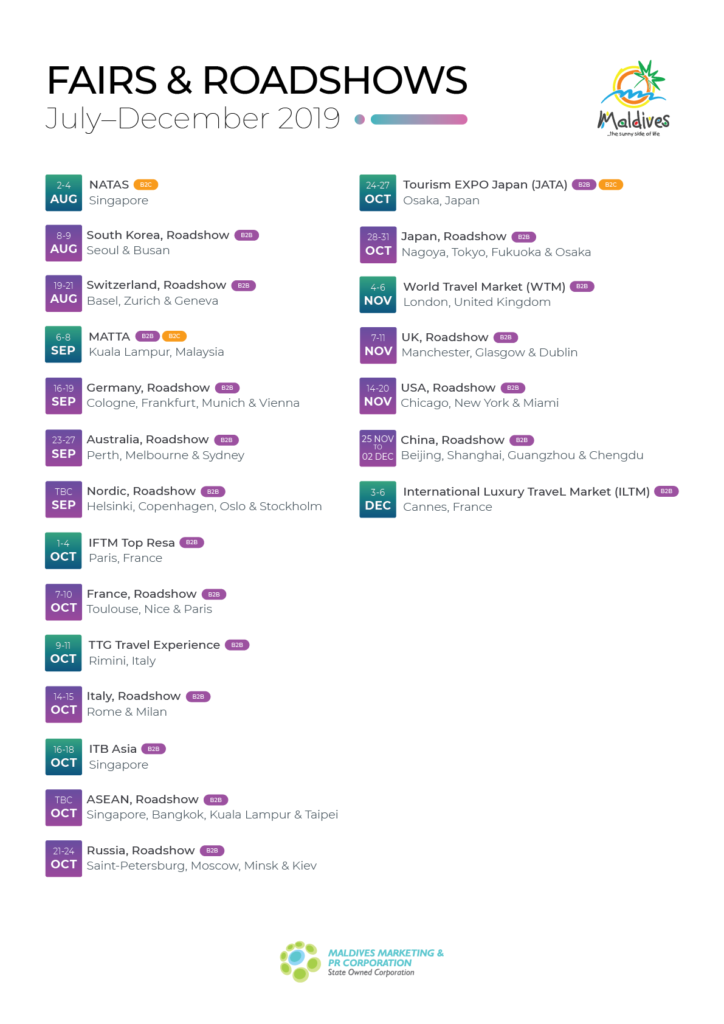 MMPRC, established on March 2010, is a government body that works to promote Maldives as a destination. The organization has a presence all over the world through their promotional activities.