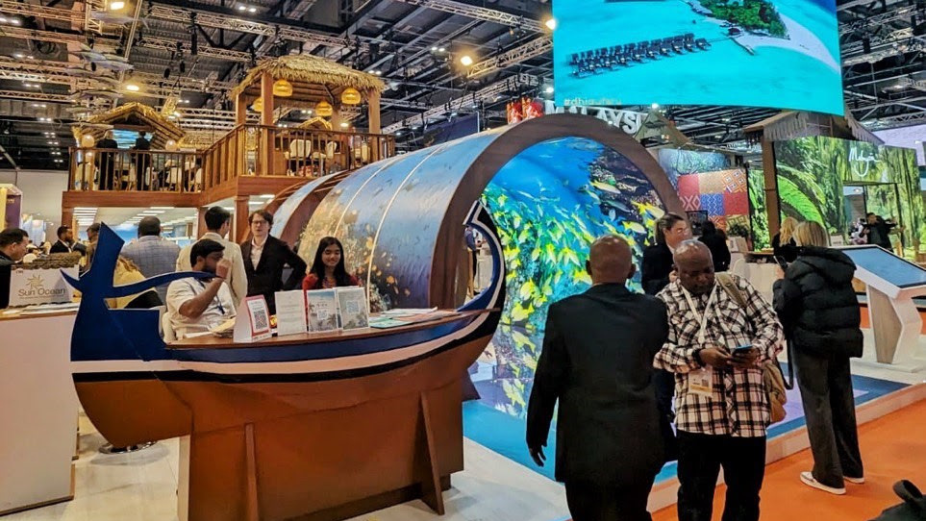 The Maldives Marketing and Public Relations Corporation (MMPRC) has officially announced its participation in the esteemed World Travel Market London 2023 (WTM London). The event is scheduled to take place from November 6th to November 8th, 2023, at ExCel London. MMPRC, along with 181 representatives from 92 prominent industry partners within the Maldives tourism sector, is set to showcase the Sunny Side of Life at this influential gathering. The delegation representing the Maldives at WTM London is under the capable leadership of Mr Thoyyib Mohamed, the Chief Executive Officer and Managing Director (CEO & MD) of MMPRC.
WTM London is globally recognised as one of the foremost platforms in the travel industry. It brings together professionals worldwide, creating an environment conducive to significant business collaborations and networking opportunities. WTM London, with its extensive global reach and steadfast commitment to fostering meaningful connections, has played a pivotal role in advancing the tourism sector since its inception in 1980.
At WTM London 2023, MMPRC's primary objectives encompass engaging with travel trade professionals from the United Kingdom and global partners. They aim to provide the latest updates on the Maldives and its diverse tourism offerings. They actively participate in one-on-one meetings to fully harness the numerous networking opportunities and business interactions at the fair, solidifying their standing as one of the preferred holiday destinations.
An expansive 500 sqm double-decker stand marks the Maldives' presence at WTM London 2023. This stand is meticulously designed to showcase the destination's unique aspects, with a focus on the Maldives' captivating natural beauty and the diverse array of experiences it offers to visitors. Notable features of the stand include 91 co-exhibitor counters, 51 B2B meeting tables, two industry meeting areas, and two information counters. This year, the Maldives stand introduces an exclusive 'experiential zone,' complete with a presentation area and an 'Underwater tunnel' walkway, providing a glimpse of the mesmerising marine life in the Maldives' pristine waters. On the sidelines of WTM London, a special 'Maldives Press Conference' is also slated for November 7th, 2023.
Visitors to the Maldives stand at the fair have the opportunity to explore a wide range of activities beyond B2B interactions. These include industry presentations by leading establishments such as Park Hyatt Maldives Hadahaa, Le Meridien Maldives Resort & Spa, Amilla Maldives, Movenpick Resort Kuredhivaru Maldives, Heritance Aarah Maldives, and Fairmont Maldives, Sirru Fen Fushi at the Experiential Zone. These presentations offer co-exhibitors a platform to showcase their unique products and enhance their brand image. An additional focus for MMPRC at WTM London this year is highlighting the Maldives' efforts towards sustainable tourism. Attendees can contribute to the growth of actual corals dedicated to them by placing their names on a coral frame replica. This initiative extends beyond the event, with ongoing updates on the corals' growth, emphasising a meaningful contribution to the Maldives' natural beauty. Industry partners from the Maldives participating in this initiative include Sheraton Maldives Full Moon Resort and Spa, Fairmont Maldives, Sirru Fen Fushi, and Seaside Finolhu Baa.
Furthermore, the "Weave your Maldivian Story" activity invites visitors to weave a string that takes the shape of a unique whale shark, representing their experiences and bucket list items in the Maldives. MMPRC is also implementing a Social Media Filter Amplification, allowing visitors to scan a QR code and take pictures with special Maldives filters to share on social media platforms. The traditional corner showcases the cultural richness of the Maldives, featuring wearable props such as traditional Maldivian attire, 'libaas' and 'fattaru,' alongside traditional snacks and 'malaafaiy' displays. Additionally, a 360-degree camera is available for visitors to capture their best shots and share them on social media platforms.
As of October 5th, 2023, the United Kingdom stands as the fourth top source market for the Maldives, contributing significantly to the thriving tourism sector with a market share of 7.9%. With 109,755 arrivals from the UK, this market plays a pivotal role in the industry's success. MMPRC has diligently worked throughout the year to ensure increased arrivals from this historically and contemporarily significant market. Their successful activities in the UK market encompass a media partnership campaign with Wanderlust, a joint marketing campaign with Premier Holidays, and participation in the Travel Bulletin Indian Ocean Showcase. In addition, they have previously conducted a branded content campaign with National Geographic Traveller and have recently completed a Destination Training Session with Emirates Airlines.