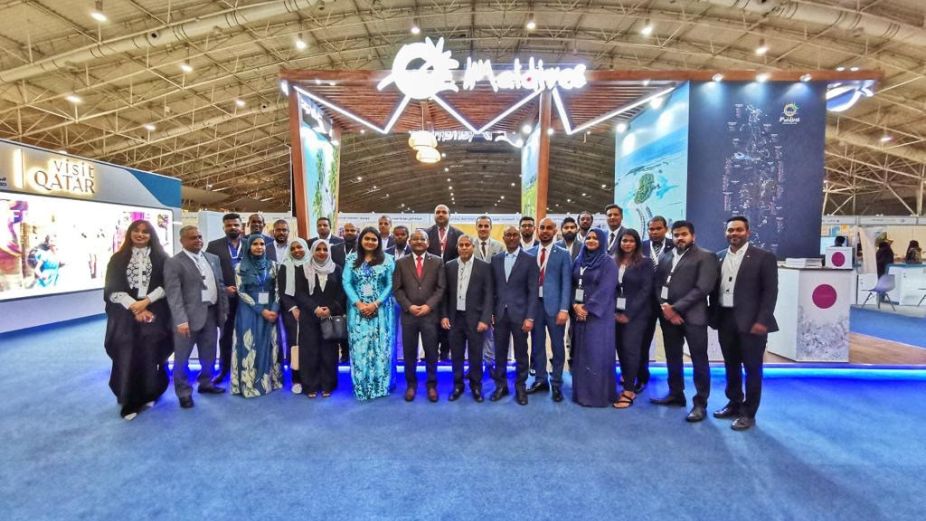 The Maldives Marketing and Public Relations Corporation (MMPRC) has promoted the Maldives in the Riyadh Travel Fair (RTF) 2023 to market the destination in Riyadh, Saudi Arabia.
Alongside MMPRC, there were 26 participants representing 15 companies that took part in the fair held from May 22-24. The participation of MMPRC in the event was to strengthen its brand presence in the Saudi Arabian market, achieve growth in arrivals, promote halal tourism, and target affluent travellers in the Middle East luxury segment.
RTF is considered a significant annual event in which leading travel and tourism companies gather with exhibitors representing tourist promotion authorities and tourist companies at local and international levels. RTF is a market for the introduction of tourist products, services, and investments provided by the most significant tourist companies in the world. Corporate travel decision-makers, investors, tour operators, travel agents representing VIP clients, and other industry professionals take part in the event every year.
MMPRC stated that the Maldivian stand at the fair was curated to showcase the diverse segments of the tourism industry in the country, including luxury travel, family holidays, adventure holidays, halal travel, and cultural experiences. The vibrant stand featured a range of unique experiences, including a special raffle giveaway with a consumer quiz, cultural experiences such as a Dhivehi language calligraphy corner, and gastronomy experiences that offered visitors a chance to sample Maldivian delicacies.
MMPRC aimed to market the Maldives as the World's Leading Destination and promote the unique products, experiences, and segments of the country through the fair. MMPRC and its industry partners were able to share the latest travel guidelines and information about the destination with the travel trade and travellers from this market and around the world. Furthermore, the fair provided an amazing opportunity for industry partners of MMPRC to connect with the Middle Eastern travel trade and establish new business relations. Participation in the fair came as part of the marketing strategies of MMPRC for the Middle Eastern market, based on conducting campaigns to increase the reach, bookings, and arrivals from the region.