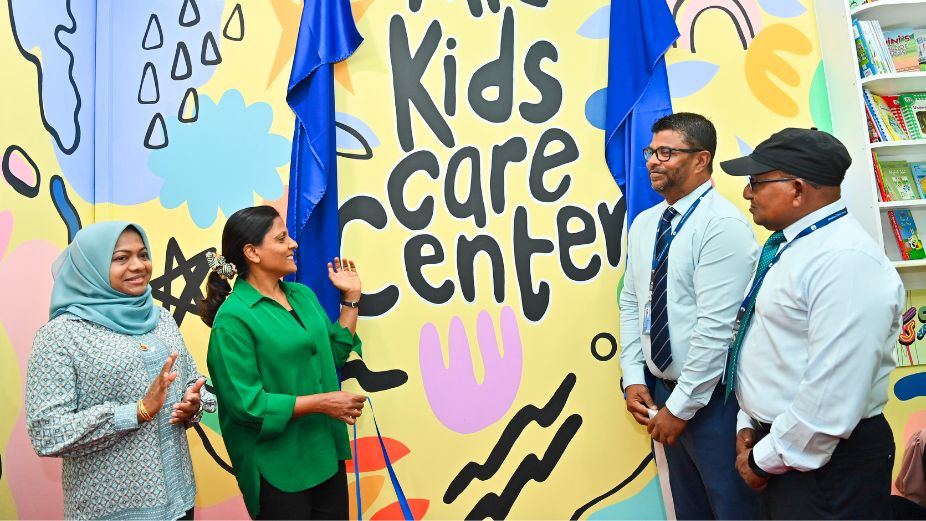 The MPL Kids Care Centre, the childcare centre established by the Maldives Ports Limited (MPL), has been officially inaugurated by First Lady Fazna Ahmed today. The centre was opened this morning as part of the government's policies on ensuring social stability, empowering women, and fostering healthy families.
The MPL Kids Care Center supervises the children of the company's staff during its working hours in a safe and quality childcare setting. Twelve children are currently registered with the centre located on M. Omadhoofannu. Designed to accommodate 30 to 40 children, the centre would be open from 7 a.m. to 7 p.m., excluding Friday.
After inaugurating the centre, the First Lady toured the facility and spent time with the children there. As part of the administration's overarching priority of ensuring a "Caring State," President Ibrahim Mohamed Solih announced on March 7, 2019, the introduction of six months of paid maternity leave and one month of paid paternity leave.