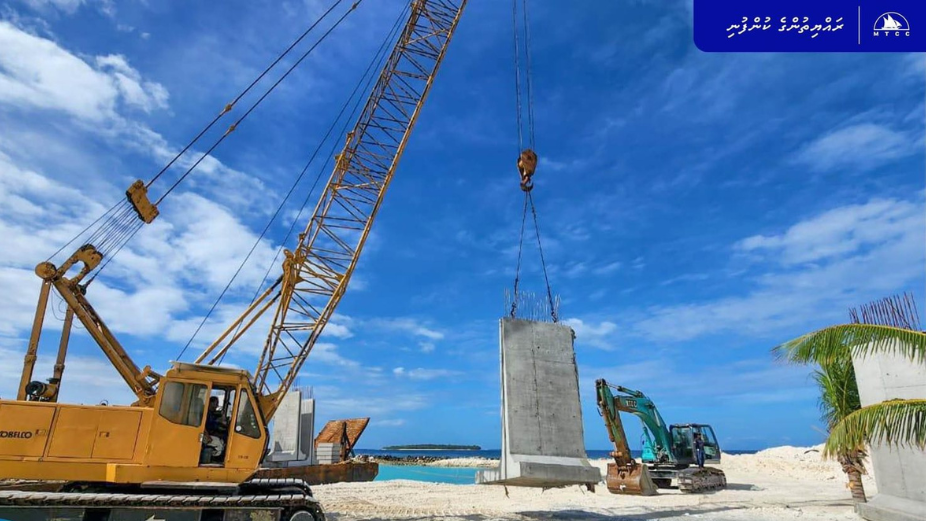 Maldives Transport and Contracting Company (MTCC) has revealed that the third shipment of precast concrete blocks required for Ha. Dhidhdhoo Harbour Extension and Jetty Construction Project, have been delivered to the project site.
Installation of concrete blocks are currently ongoing, with 72 percent completion. 80 percent of the new harbour basin dredging operations have been completed.
Scope of the works include dredging and excavation operations of 78,000cbm, construction of a 616m breakwater, construction of 58m groynes, a 185m revetment, a 326m quay wall, construction of 4,320sqm harbour pavement and two concrete platforms with the supply, and installation of harbour lights.
According to MTCC, the value of the project is MVR 69.8 million.