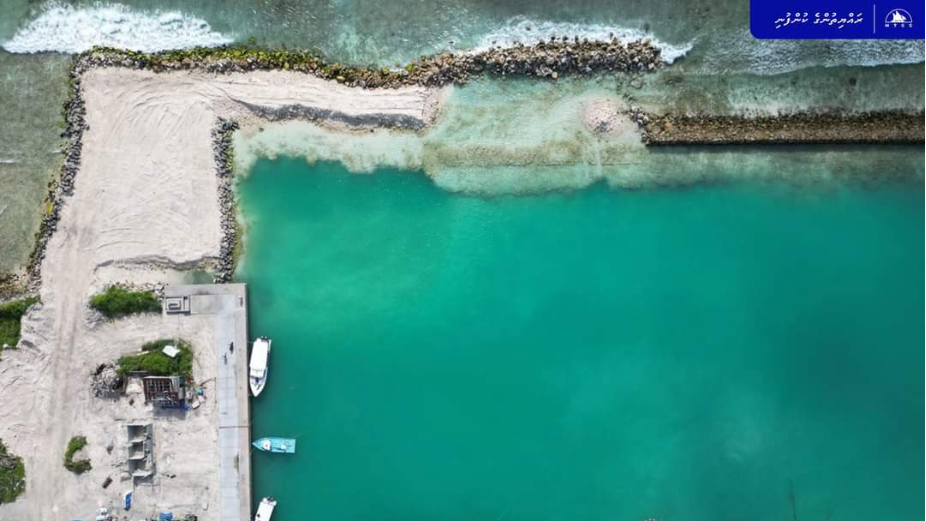 Maldives Transport and Contracting Company (MTCC) has provided its latest update on the ongoing ha. Dhihdhoo Harbor Extenion and Jetty Construction Project.
Ha. Dhihdhoo Harbor Extension and Jetty Construction Project is well underway, with overall 76% project progress. Existing harbor basin dredging operations are ongoing, with 90% completion.
Scope of works include, dredging and excavation operations of 78,000cbm, construction of a 58m groyne; a 81m channel breakwater; a 49m breakwater; a 768m revetment; a 898m quay wall; construction of a ramp, construction of a scour apron, installation of 9270sqm harbor pavement; mooring buoys; harbor lights and navigation lights. The value of the project is MVR 88.36 million.