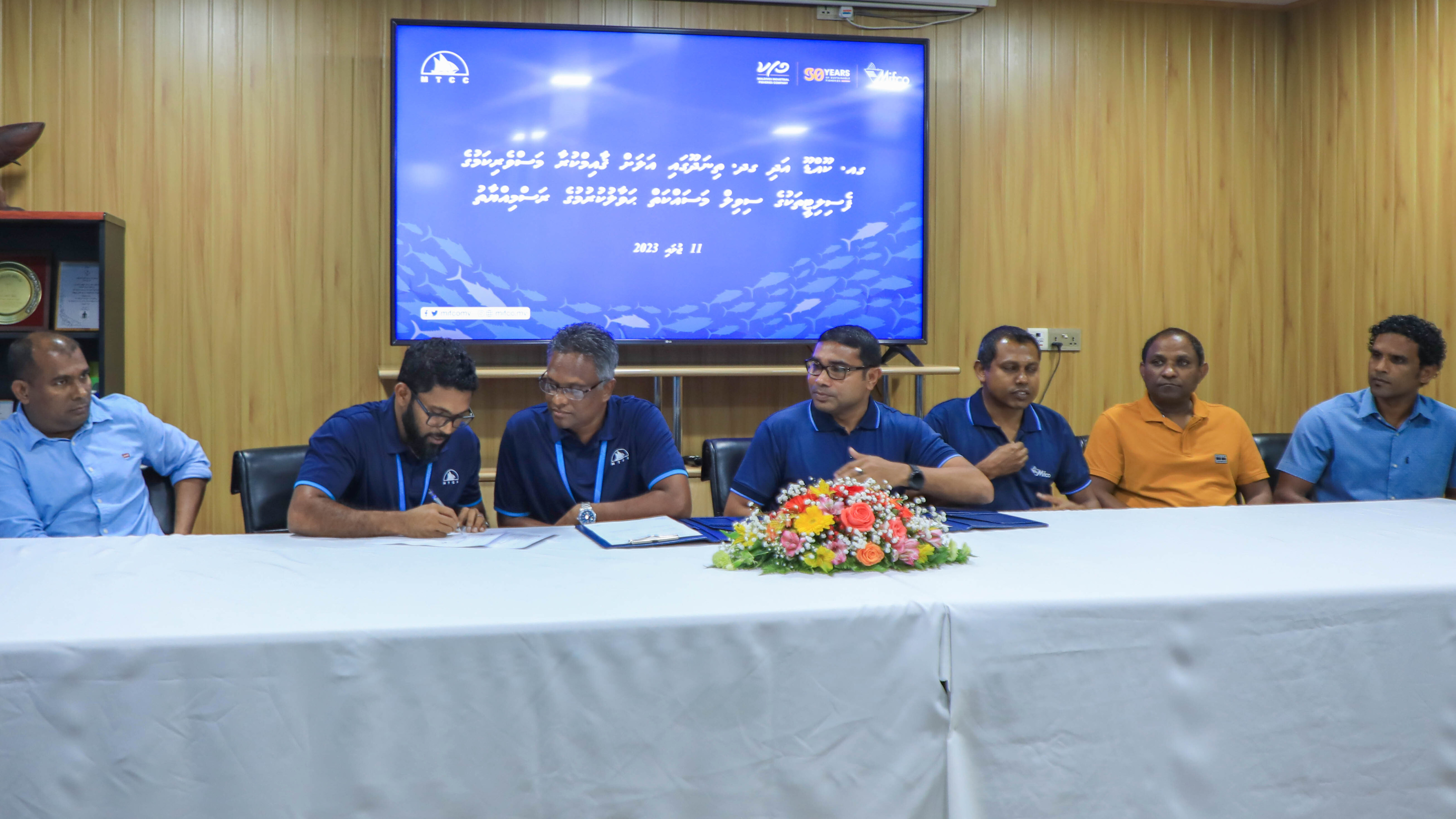 Maldives Transport and Contracting Company (MTCC) has signed with Maldives Industrial Fisheries Company (MIFCO) for the development of the Ga. Kooddoo and GDh. Thinadhoo fisheries complexes. On July 11, 2023, a ceremony was held at the MIFCO headquarters to officially hand over the civil works of these projects to MTCC.
MTCC has been entrusted to advance the infrastructure of the fisheries facilities. These responsibilities encompass the foundation construction of Kooddoo's brine freezing building, the concrete work for brine tanks, the establishment of a container yard accommodating 50 reefer containers, and the creation of an unloading platform for MIFCO's mother vessels to dock at Kooddoo.
MTCC will be responsible for the foundation and construction of brine tanks at the newly established Thinadhoo Fisheries Complex. Civil works will also be carried out for other buildings within the facility, and certain sections of the port will be paved with concrete.
Efforts are underway to expand and develop Kooddoo Harbour. A tender has been announced to select a contractor responsible for setting up a 4,000-tonne cold storage facility in Kooddoo The completion of this cold storage unit will augment MIFCO's daily fish purchase capacity. Both projects are receiving support from Saudi funds.
Upon the practical completion of the Thinadhoo and Kooddoo facilities, several challenges faced by fishermen in the Huvadhoo Atoll are expected to be resolved. The increased fish purchase capacity and expanded storage space will facilitate a more efficient fishing season.