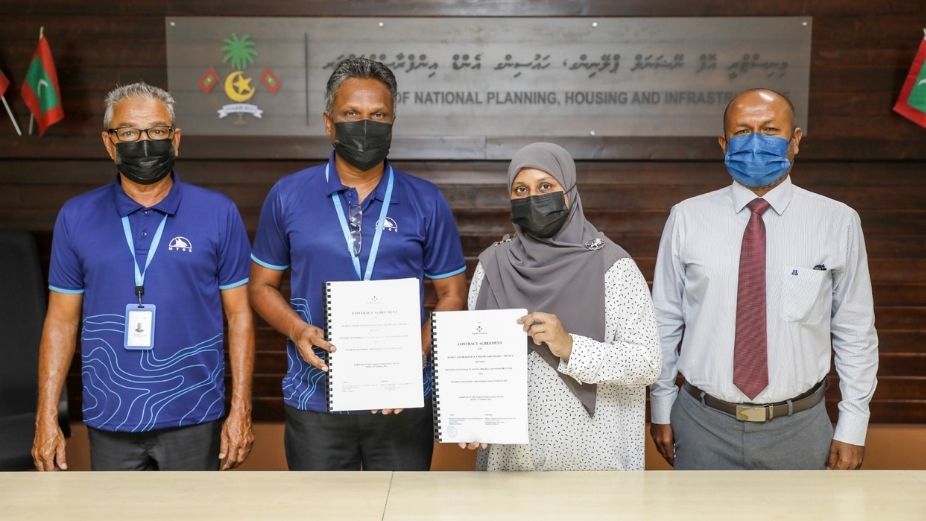 MTCC has signed with the Ministry of National Planning, Housing and Infrastructure – Maldives towards implementing R. Ungoofaaru Road Construction Project (phase 2) on 31st October 2021. CEO Adam Azim signed on behalf of MTCC and Permanent Secretary Ms. Zeeniya Hameed signed on behalf of the MNPHI.
Scope of works includes, construction of 5 asphalt roads, a 7511.70sqm carriageway, a 2054sqm sidewalk paving, installation of a stormwater management system, LED streetlights, and road markings.
The value of the project is MVR 21.65 million and the project is to be completed within 365 days.