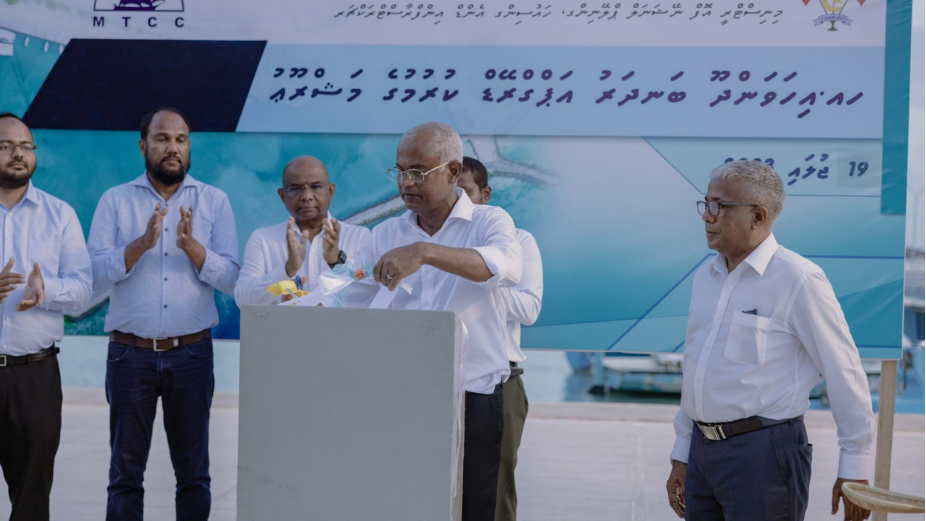 HA. Ihavandhoo Harbor Upgrade Project which was contracted to the Maldives Transport and Contracting Company (MTCC) by the Ministry of National Planning, Housing, and Infrastructure, with a total value of MVR 62.2 million was officially inaugurated last Wednesday.
MTCC had successfully completed the HA. Ihavandhoo Harbor Upgrade Project in November 2022.
The HA. Harbor Upgrade Project aimed to enhance the harbour's capacity and facilities, ensuring better connectivity and improved services for the local community. Under the project's scope, MTCC executed various crucial tasks, including dredging and excavation operations covering an area of 30,509 cubic meters.
Additionally, the company oversaw the construction of a 345-meter quay wall, a 28-meter breakwater, a 525-meter revetment, and a 72-meter groyne, all of which contribute to the harbour's structural integrity and efficiency.
Moreover, MTCC undertook several essential ancillary works, such as the construction of a ramp and an access bridge, the installation of navigation and streetlights, and the establishment of a 5,149-square-meter pavement area, further enhancing accessibility and safety within the harbour premises.
The inauguration ceremony was graced by prominent officials including HEP Ibrahim Mohamed Solih and members of the local community who expressed their gratitude for the completion of this project.