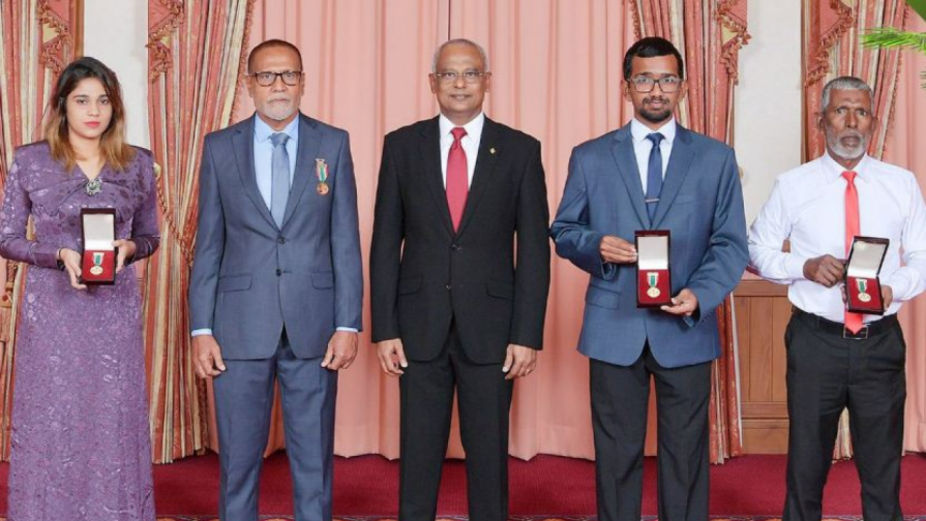 The National Awards Committee on Tuesday announced that nominations for the newly-introduced 'National Award for Public Service' will be open for submission from Sunday, May 30, till August 5.
The award is conferred to individuals who have served the nation for over 35 years, and is equivalent to the prestigious National Award of Honour. The Awards Committee will consider the quality of the work of the nominees, as well as their contributions towards the development of their respective fields. The award will also recognize the individual achievements of the nominees.
President Ibrahim Mohamed Solih announced the new award at the cabinet meeting held on February 23. The President had acknowledged that there are many individuals who have contributed significantly to the public sector and stated his intention to recognize and award these individuals. The award will be based on criteria assigned by the National Awards Committee, the President added.