Strada Pvt. Ltd – a multifaceted investment company, with holdings in food and beverages, brand franchising and event management; has added a new addition to the Newport franchise – Newport View.
The restaurant, which is located adjacent to the Bridge Viewing platform, opened its doors with a grand opening and a special event with exclusive guests and media. Newport View will be open to the public from 8th January 2019.
The urban architecture of the two-storey building perfectly complements the contemporary interior of the restaurant. Overlooking the sea, Newport View is designed for all occasions; whether it is a family gathering, date nights or even a casual hangout with friends. The lower-deck of the building serves as the dining area, while the upper-deck is a more casual open-area.

The whole restaurant has a seating capacity of 500 people, making it one of the largest in the Maldives. Newport View will be open from 0400 hrs to 0000 hrs from Saturday till Thursday and on Fridays, they will be open from 1430 hrs to 0000 hrs.
The restaurant centers around a weekly rotation of international-themed buffets that includes Mexican, Sri lankan and local Maldivian cuisines. An À la carte menu will also be available, comprising of food fit for all palettes. Newport View is the only restaurant that serves seafood cooked fresh from live seafood tanks; stationed at the restaurant and comprising of different types of fish, lobsters and crabs.
The extensive Drinks Menu at Newport View is unique as each one of them is especially made for the menu by their culinary consultant, Maha Naseer. Apart from the regular coffees and fresh juices section, the restaurant offers healthy juices; made to boost immune systems and cure colds. Ayurvedic and vegan drinks are among these speciality drinks.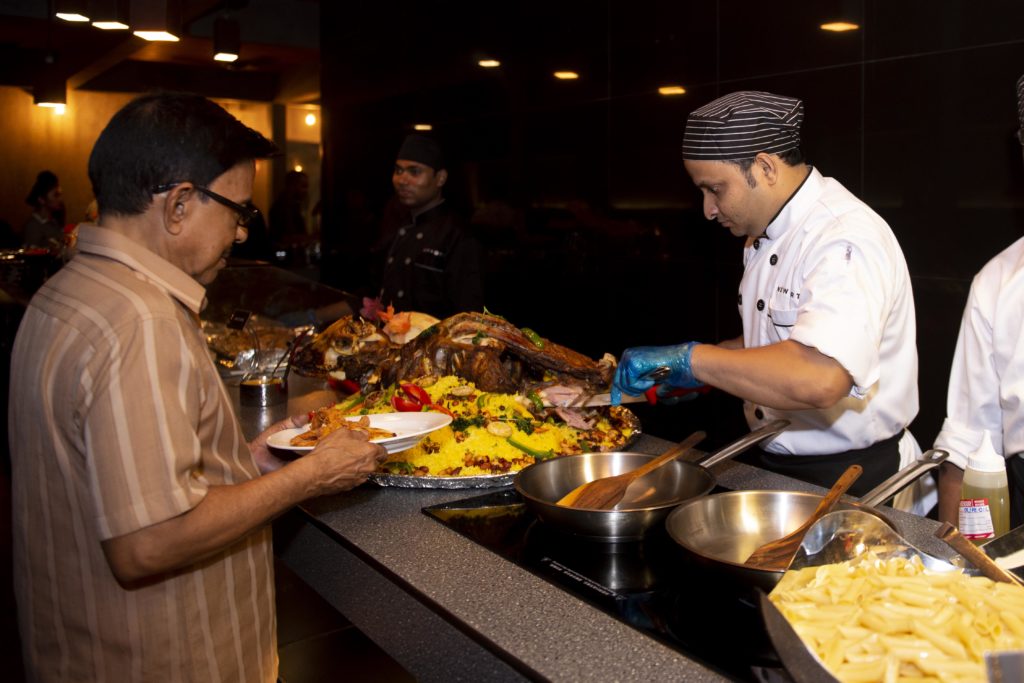 Additional to the restaurant, the outlet has an adjoining indoor play area for children. The structure of the play area is designed to absorb the impact when children fall or bounce around, making it a safe place for children.
The company will be hosting a kids event on 7th January, 2019 at Newport View for the public. Families and children are welcome to join for an evening filled with magic tricks, live music and free snacks.