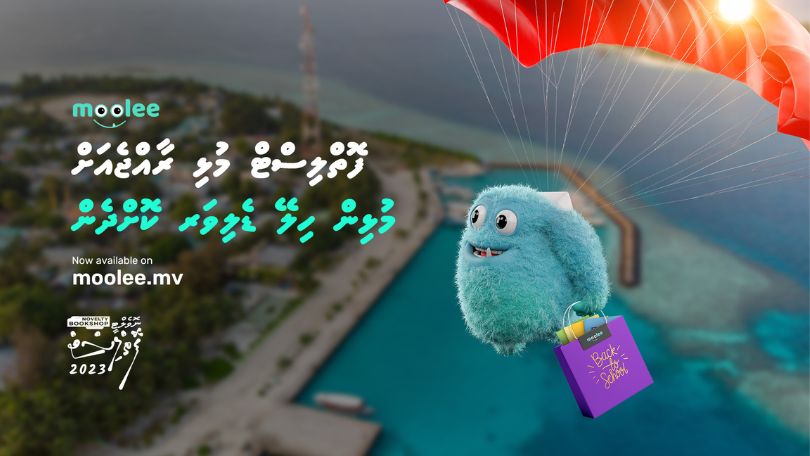 Moolee, the biggest online marketplace in the Maldives, announced the return of its highly anticipated Back to School campaign for the second consecutive year. Building upon the success of its previous edition, Moolee aims to once again enable a simplified process of collecting schoolbooks and essentials, providing a seamless and convenient experience for students and parents.
Understanding the challenges faced by families in getting the essentials and schoolbooks for the next academic year, Moolee's core proposition remains unchanged: order your school essentials on Moolee and have them promptly delivered to your doorstep. This innovative approach eliminates the need for time-consuming trips to Male, expensive travel costs, queuing at the shops and the burden of carrying heavy bags back and forth. By providing free nationwide doorstep delivery, Moolee ensures that students and parents across the country can effortlessly access their required school supplies without any additional expenses or inconveniences
To place your order:
Visit Moolee website via https://mool.ee/booklist & Login
Select Select Grade
Enter student Voucher code and NIC to special instructions
Add to the cart & enter payment details and place your order
As part of the campaign, Moolee has expanded its collaboration with Novelty Bookshop, offering an extensive range of options to cater to various grade levels and subject requirements. From textbooks to stationery, customers can conveniently browse and select the items they need, making the purchasing process smooth and hassle-free.
To take advantage of this exclusive offer, customers can visit Moolee's website at https://mool.ee/booklist and place their orders for free home delivery. By embracing Moolee's Back to School campaign for the second year in a row, students and parents can embark on the new academic year with peace of mind, knowing that their schoolbooks and essentials will be seamlessly delivered to their doorstep.