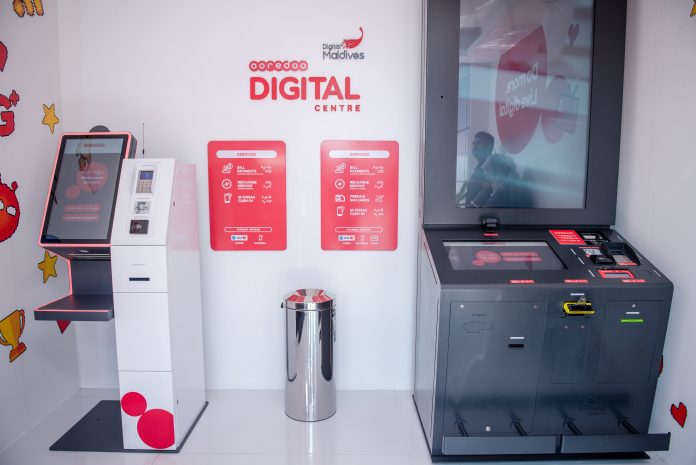 Ooredoo Maldives today inaugurated its new Digital Center, which houses 24-hour self-service kiosks that offer prepaid services including SIM registration and issuing, recharge services and bill payments.
Ooredoo Digital Center was officially inaugurated today by the Chairman of Ooredoo Maldives, Mr. Damian Philip Chappell and the Managing Director & CEO of Ooredoo Maldives, Mr. Najib Khan. The event was also attended by Board Directors of Ooredoo Maldives, including Dr. A Hamid Mohd A. Marafi, Uza. Dheena Hussain, Mr. Khalid Hassan M. A. Al-Hamadi, Mr. Ahmed Zuhoor & Mr. Suresh Kalpathi Chidambaram.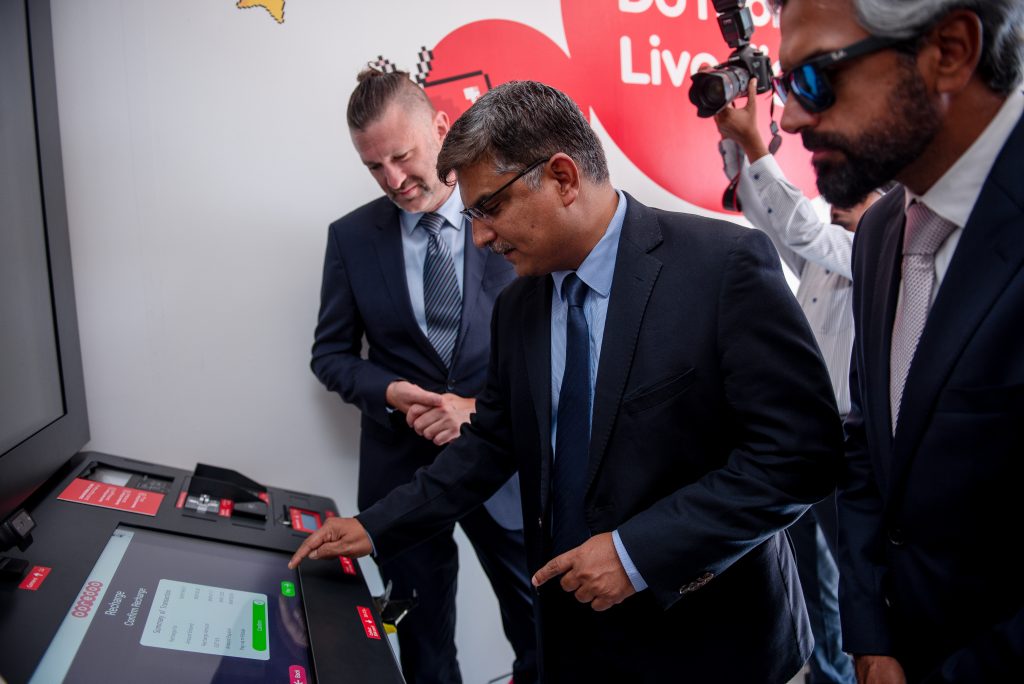 "As the world grows increasingly digital, our customers are expecting faster and easier services. Ooredoo Digital Center greatly simplifies customer experience and provides a convenient and tech-driven solution for their needs. Ooredoo customers can now get a SIM at any time of the day and instantly gain access to the multitude of innovative services which we provide, powered by the best nationwide 4G+ network in the Maldives." said Managing Director & CEO of Ooredoo Maldives, Najib Khan.
Ooredoo Digital Center is situated in front of King Salman Mosque on Boduthakurufaanu Magu and provides 24/7 access to:
Prepaid SIM Cards
Bill Payments
Recharge Services
m-Faisaa Cash In Services
Ooredoo continues to digitize their services in order to provide ease of access to its customers spread across the Maldives. Customers can also get round the clock support via its digital channels on My Ooredoo App, a super app which brings together self-care services, m-Faisaa services, and its popular e-commerce platform Moolee.
For more information about Ooredoo Digital Center, please visit www.ooredoo.mv