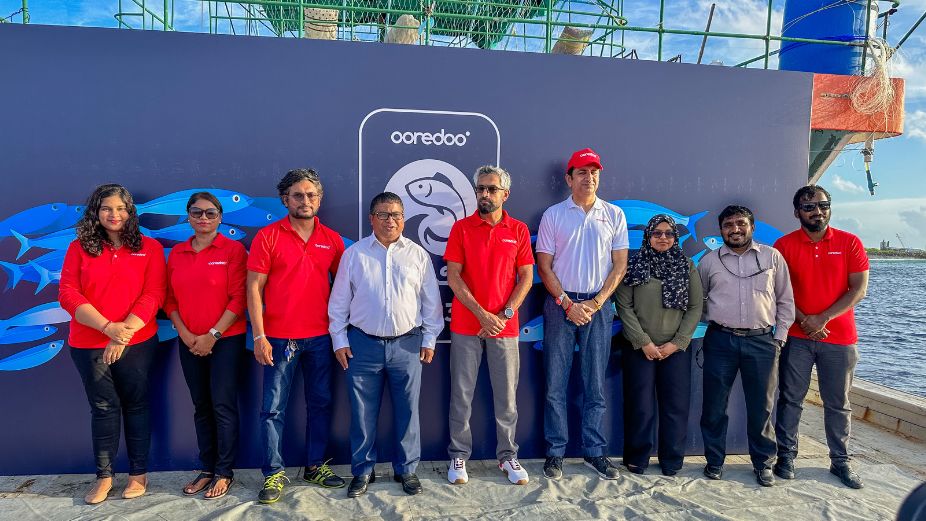 Ooredoo Maldives announced the highly anticipated Ooredoo Masrace 2023, the annual fishing competition that has become an integral part of the community every year. Marking Ooredoo Maldives' 18th anniversary, this year's Masrace promises to be bigger and more exciting. The event will take place in four different cities across the Maldives, including Male City, Kulhudhuffushi City, Fuvahmulah City, and Addu City, throughout the month of August 2023.
Masrace, since its beginning, has captured the hearts of communities nationwide, bringing people together through the joy of fishing. As an activity deeply rooted in the Maldivian culture, Ooredoo Maldives expressed pride to host this event that showcases Maldives' rich fishing heritage. In a press conference held on a fishing boat, Ooredoo Maldives announced its partnership with the Ministry of Fisheries, Marine Resources, and Agriculture, and opened the registration for interested participants via an online portal http://ore.do/masrace
"We are excited to join hands with the Ministry of Fisheries, Marine Resources, and Agriculture in organizing Ooredoo Masrace 2023. As we are about to celebrate the 18th Anniversary of Ooredoo's journey here in the Maldives, we have extended the competition to all four cities of the nation enabling more people to join the fun and excitement of Ooredoo Masrace. As a community-focused company, we invite all fishing enthusiasts to join us and be a part of the biggest fishing competition in the Maldives." Ooredoo Maldives Managing Director & CEO, Khalid Al-Hamadi
"We are delighted to partner for Ooredoo Masrace 2023, a significant event that celebrates our fishing heritage. Together, we aim to empower our communities to uphold our traditions and spread awareness on safeguarding our marine resources for future generations. I encourage our youth participation in events such as this, as it not only fosters a sense of companionship but also allows them to connect with our traditional values." Minister of Fisheries, Marine Resources, and Agriculture, Dr Hussain Rasheed Hassan.
Interested participants from across the four cities can register their teams via the online portal from 15th June until 1st July 2023. Upon submitting the registration form, teams will be prompted to purchase Masrace Kits for MVR 150 per kit, which will include MasRace Koari and a T-shirt. Each team shall consist of 12 members, including the captain and officials.
The competition will commence on the following dates in each respective city:
Male' City: 4th August 2023
Kulhudhuffushi City: 11th August 2023
Addu City: 18th August 2023
Fuvahmulah City: 25th August 2023
Ooredoo Masrace 2023 will see max 30 teams competing from each city with a minimum participation of 12 teams. In the case of an overwhelming number of registrations, a draw will be conducted to select the participating teams. Teams that are not selected will receive a full refund.
Prizes worth a total of MVR 160,000 will be awarded, including:
1st Place Team: MVR 25,000
2nd Place Team: MVR 10,000
3rd Place Team: MVR 5,000
Best Fisherman: MVR 1000
Best Fisherwoman: MVR 1000
Ooredoo Maldives is welcoming government institutions, corporates, and the general public to join in this exciting event. Masrace 2023 promises not only thrilling competition but also a celebration of Maldivian fishing culture and a platform for showcasing traditional fishing techniques.
To register for Ooredoo Masrace 2023, visit: http://ore.do/masrace