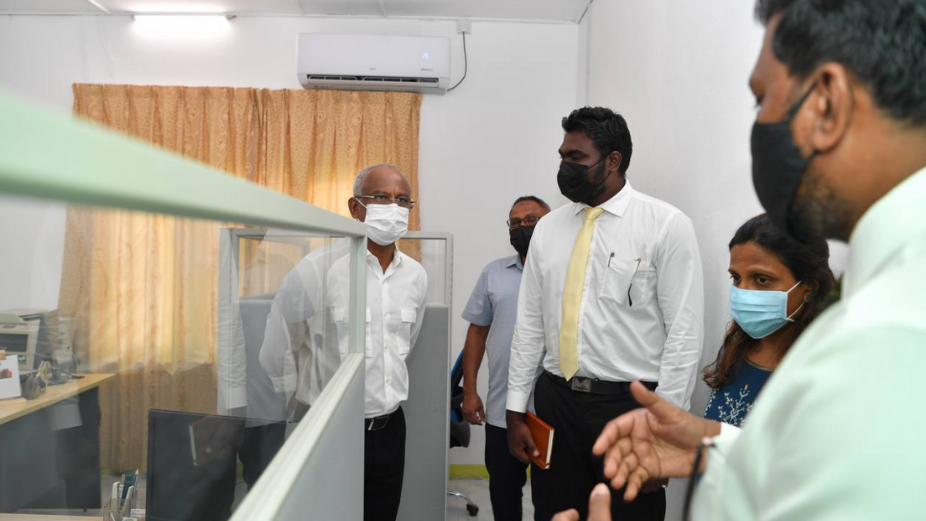 President Ibrahim Mohamed Solih and First Lady Fazna Ahmed, on Saturday evening, visited the health centre and the school at Kumundhoo Island in South Thiladhunmathi atoll. During their visit to the island, the first couple also toured the site where the sewerage facilities are being established, as well as the mangroves of the island.
In an effort to expand the school in Kumundhoo island, the construction of 12 additional classrooms had been planned and is currently at the pre-tendering process; while the installation of the water network system and the Reverse Osmosis (RO) plant service is also underway.
The first couple's current visit to Kumundhoo Island is the second stop of a three-island trip to the north of the country. The President and the First Lady initially visited Kulhudhuffushi City, and are scheduled to visit Hanimaadhoo Island of South Thiladhunmathi atoll as the last leg of the trip. Cabinet Ministers, along with senior government officials, are accompanying the President and the First Lady on this trip.