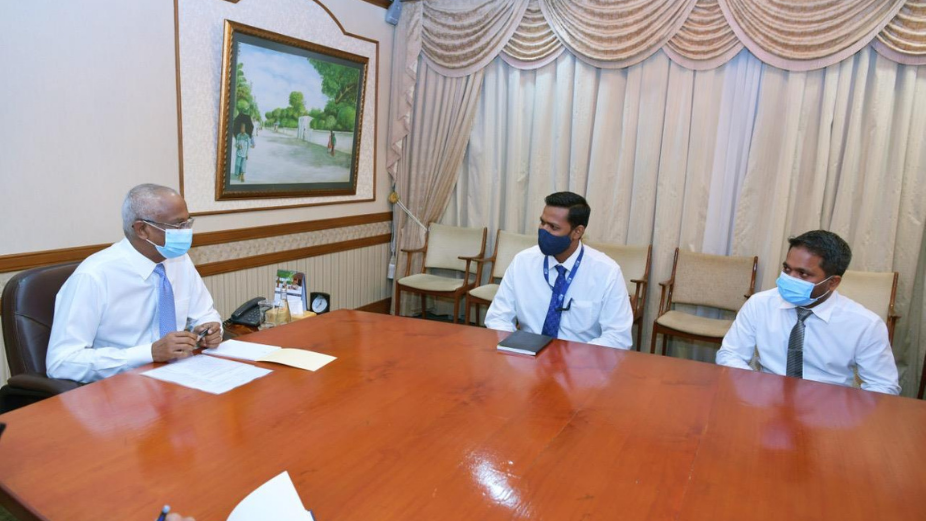 The President Ibrahim Mohamed Solih has met with the Council Members of the Institute of Chartered Accountants of the Maldives, yesterday at the President' Office. The meeting was attended by Council President Mr. Hassan Ziyath, Vice-President of the Council – Mr. Hassan Mohamed and Members – Ms. Fareeha Shareef, Mr. Hussain Niyazy, Mr. Malik Mohamed, Mr. Rifaath Jaleel and Mr. Ibrahim Fazeel.
The President stated that there are talented and capable Maldivians in this line of work and ICAM should work to ensure equal career opportunities are given to the locals in the accountancy profession. The Council affirmed the President that one of the key objectives of the Institute is to develop local accountancy professionals and to ensure that the work carried out by these Individuals are in line with Internationally recognized standards.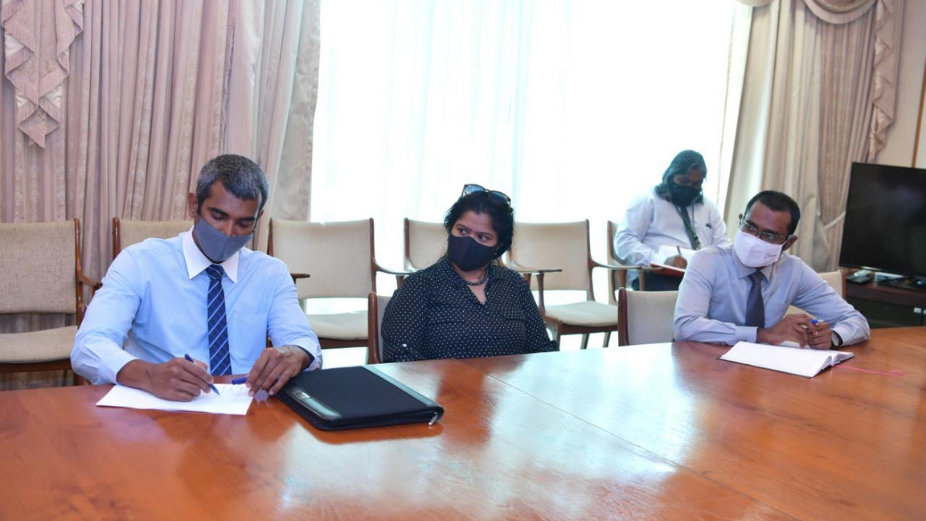 The President also stated that the accountancy professionals' work require a greater degree of professionalism and are required to be able to maintain confidentiality, integrity and carry out their work with the proper due diligence and care. In this regard, Council Members affirmed that the Members of the Institute will work according to International standards and accountants and auditors will be able to demonstrate professionalism and deliver quality work.
The President stated that Accountants and Auditors play a vital role in the development of the nation and assured continued assistance to the Institute in developing the profession.
Mr. Hassan Ziyath expressed his gratitude to the President for giving Council Members the opportunity to meet His Excellency and discuss the way forward in carrying out the mandate of the Institute.