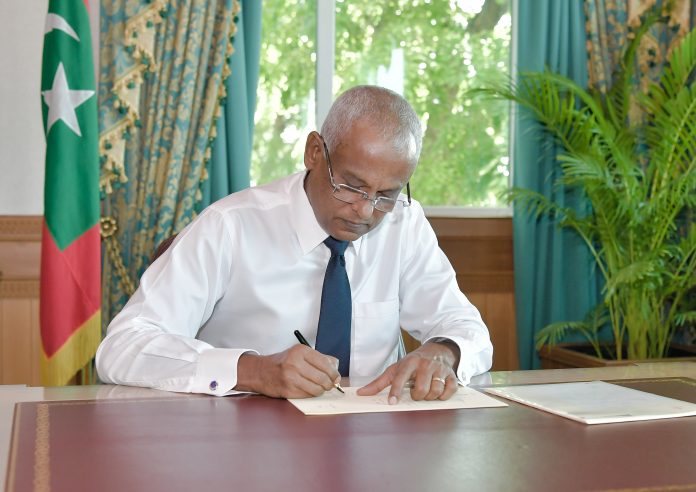 President Ibrahim Mohamed Solih has ratified the Second Amendment to Anti-Terrorism Act on 10th October.
The amendment was passed by the Parliament on Monday, 30th September 2019, at the special sitting of the People's Majlis. 
The amendment revamps the Anti-Terrorism Act to include essential elements to assist authorities under special circumstances in preventing acts of terrorism. It further contributes to the prevention of terrorism by incorporating early intervention strategies.
The new amendment to the Anti-Terrorism Act further accentuates political and religious extremism and radicalization as terrorist acts. These include any forms of support towards promoting extremism and radicalization and any types of participation in such acts. 
Upon ratification, the amendment has now been published in the government gazette.