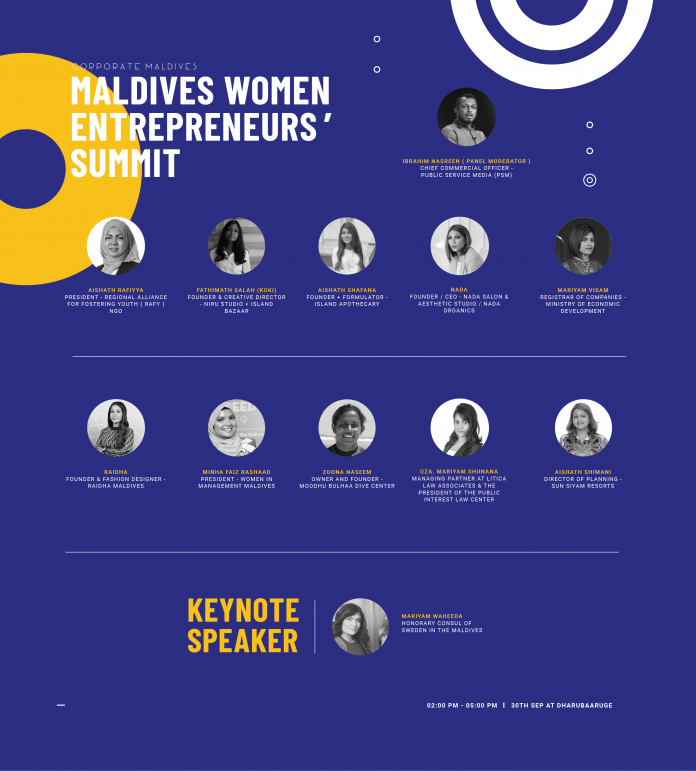 Prominent leading figures and professionals in the Maldives are expected to come together and share their success story at the Maldives Women Entrepreneurs' Summit 2019 on 30th September 2019, Monday. The summit is scheduled to take place at Dharubaaruge from 2pm-5pm.
Under the theme "Equality begins with Economic Empowerment", Maldives Women Entrepreneurs Summit 2019 at Business Expo 2019 offers an exciting new platform, intended to empower women, women-led organizations & SMEs and brings together proficient women entrepreneurs providing them with a zone to interact, network and share their thoughts.
The summit will contemplate on various constraints existing in the path of female entrepreneurship, including access to capital, finding the perfect mentor, understanding the regulatory and legal landscape and much more.
To kick-off, a keynote speech by the only female Board of Director at PSM and a National Award winner in the media and development category, Mariyam Waheedha.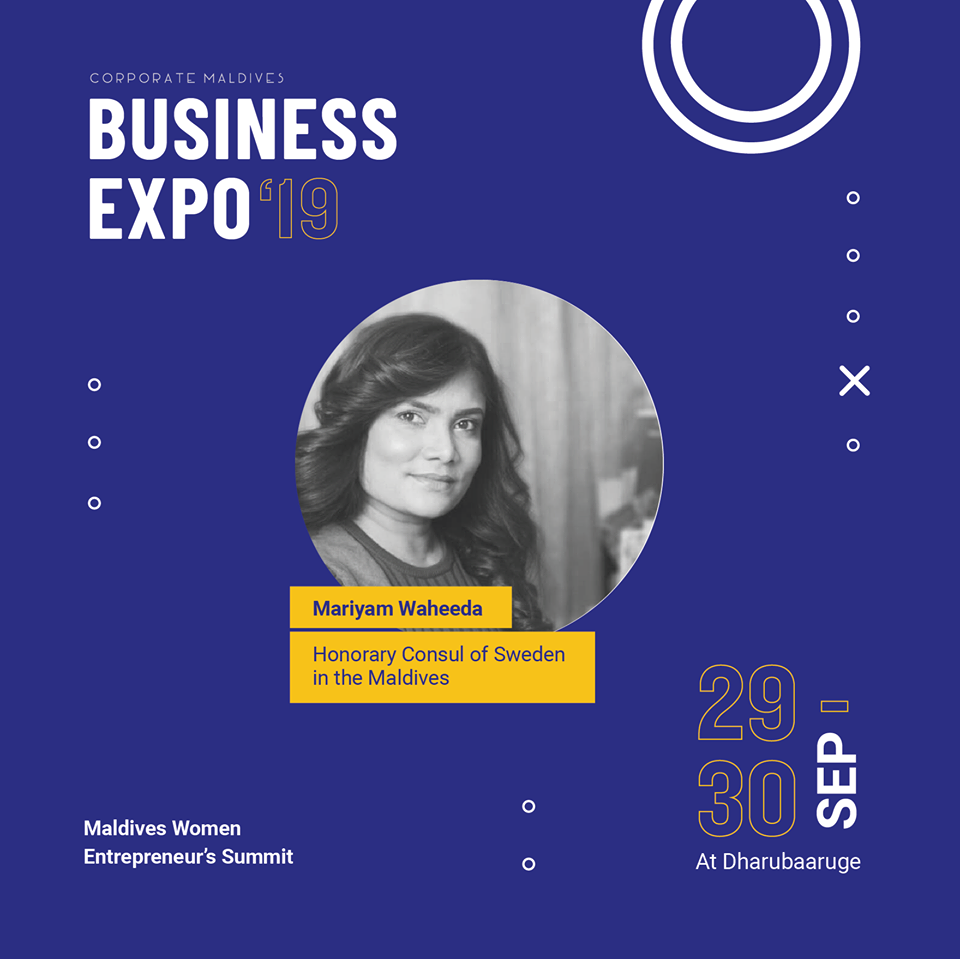 Two panel discussion sessions will follow where the Panelists will share their entrepreneurial stories, tips, opportunities and their advice for young adults who wish to pursue an entrepreneurial career.
The first panel of the discussion includes leading figures in the creative/artisan field along with the corporate stakeholders' while the second panel discussion of the summit consists of professionals who are aspiring figures in their respective fields.
The panel will be moderated by Ibrahim Nasreen, the Chief Commercial Officer of Public Service Media.
Focused on targeted learning, networking, building valuable new business relationships & finding partners that help business owners to take their business to the next level, Business Expo will be held from 29th-30th September at Dharubaaruge. Over 100 exhibitors have registered to take part in the expo while 1,200 visitors are expected to visit the two-day event.